Fekra IT is a leading company
It seeks to provide financial, administrative and technical solutions to its customers
We are a Saudi company established in 2004 as one of the houses of expertise in the field of software and information technology. We work in the field of accounting and administrative systems.
Distinguished service to our customers after the sale where we provide technical and moral support and consulting with the success of customers.
The continuous and continuous development of the programs produced to keep a real knowledge of the needs and requirements of our customers in Saudi Arabia in particular and the world in general.
Every three months we celebrate the ideal customer who always provides us with moral and intellectual support to develop our systems and helps us spread our beloved country.
We are proud of our team and their expertise as they have the ability to innovate and creativity to design any special programs with the possibility of adding and linking to previous programs.
Our software libraries are all designed by us. . . We are designed to be user friendly and easy to use.
Our development process is long. Our ideas will never end. We draw from our customers. We care about their requirements and feedback and strive to turn them into reality.
Innovative and advanced products
We develop our products to provide the latest accounting and management solutions and software for companies, institutions and shops of all activities and areas, whether large or small depending on our experience in analyzing the needs of the market and the nature of these companies and institutions.


Small and medium business owners, startups and large companies all over the world trust our service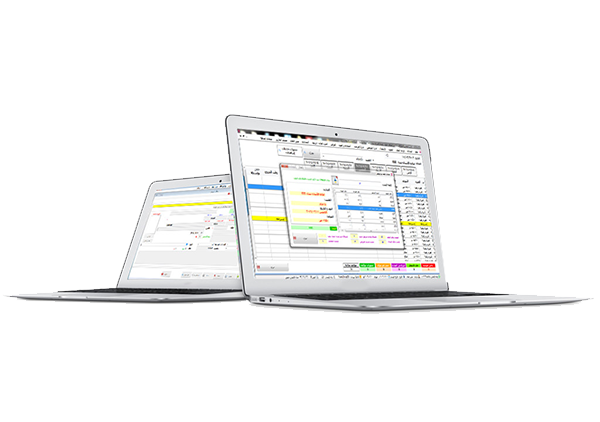 Services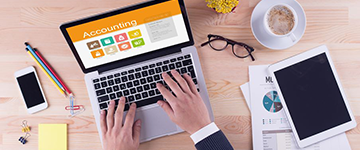 Software solutions
   Web Design
   Design of electronic stores
   Software design and production
   Mobile App Design
Services and safety
   SSL Security Certificates
   Branches to VPN service
   Hosting and servers
   Implementation of government projects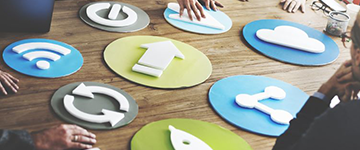 Marketing services
   E - Marketing Services
   Snapchat ads
   Bulk SMS
We are in the midst of a radical change in technology preferences. IDC, a leading global market intelligence company, writes that "cloud applications are key to supporting SME growth." IDC calls for the current environment as the "third platform for innovation and growth" in the IT industry, stating that this stage of innovation It is defined by "Explosion of innovation and value creation on top of the third platform platform, mobile enterprise, social data and big data / analytics".
Fakra Software Systems is one of the best and most powerful accounting and management programs designed by a distinguished group of programmers and analysts' systems under the supervision of a group of professional accountants all at the highest level of accuracy to be fully aware of the requirements of the labor market.
Fikra Information Technology is a Saudi company registered with the Department of Zakat and Income Tax in the Kingdom. It has developed its accounting programs in line with the developments of the labor market and meets the needs of customers. Within the company's products
Because we collect international standards and Saudi needs. Because we have high experience in analyzing market requirements. Because we support many different sectors and activities. Because we provide excellent services to customers, especially after sales through the success of customers. Because we are simply an idea for those looking for an Fekra.
Because we at Fekra IT are not only providing an accounting and management system, but also providing solutions to various management needs and problems. Because you will not buy a system to manage your business every day ... Do not risk your data and money in untested systems do not meet the purpose. Because you are not ready to waste your precious time ... and because we are producers and are not distributors of third-party systems ... We are able to provide the best consulting, solutions, technical support and software modifications. Because we have the experience and long sales in this area ... You will not be a field of experience for systems that do not have the producers experience and commitment.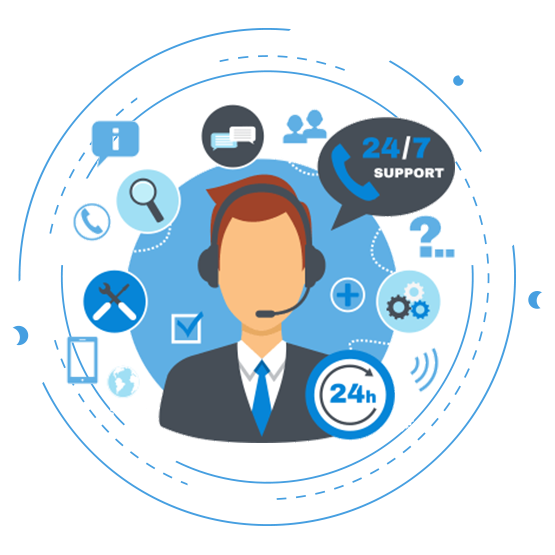 All our customers trust our products
Join our client list and benefit from our expertise
Contacts
---
Work Hours
---
Sat - Thu - 8 AM To 6 PM
Sat - 1 AM To 6 PM
Fri - Closed