FEKRA Software for managing your property, real estate, and rental apartments.
Easily manage all your properties and real estate from one place. You can control everything with a digital click. You can manage the revenues, sales contracts, lease contracts, and customers' data using one software. You can also use the software to collect the rents, manage real estate marketing and offers, and respond to requests. The software supports the electronic bills from the KSA Zakat, Tax, and Customs Authority.
System Technical
E-invoicing
The most powerful accounting software of your Property. It is a Real Estate Management software that supports the value-added tax.
Supports electronic billing in association with the Zakat and Tax Authority
why Real Estate and Property Management Software?

Windows-Based Software
With FEKRA property management software, you will not face all the problems resulting from using the internet. The software works completely offline and depends on windows instead of the internet. All authorized windows devices can access the data. So, you will avoid all forms of cyber-attacks against your private business data and sensitive customer information. You can manage tasks with heightened security and effectiveness by installing the software on your PC. This ensures the continuity of managing your property under any circumstance without always relying on the internet.

Property Management System
FEKRA PMS Software for managing real estate, property, and rental apartments provides you with a comprehensive property management system. You can use it to record and manage all data related to owners and tenants. It helps you to write various contracts. Such as preparing accurate cash sales contracts, installment contracts, lease contracts, booking apartments, and more. You can also schedule payments by Hijri or Gregorian calendar. Besides, it facilitates collecting the rents, writing bonds, and following up on contracts and payments.

Contract Management System
You can manage all types of contracts for your different properties and real estate from one place. You can access the software using any authorized device, such as smartphones, PC, tablets, laptops, and more. You can use these devices to add all types of contracts that you need to print in Hijri and Gregorian. The software handles all contracts and transactions. Such as purchases and sales, lease contracts, marketing contracts, property management contracts, and more. You can also print drafts of all these data on demand. The software helps you to access any of these contracts very fast by an advanced searching tool. When contracts are lost, you can restore them whenever you want.

Notifications and Alerts
FEKRA Property Management Software provides an integrated system of notifications and alerts. It works automatically by relying on the best and most powerful platforms for sending notifications and SMS messages. It facilitates scheduling periodic alerts and messages to customers or tenants of the due date of payments. It alerts the tenants when they delay the payment and the termination date of the contracts. In turn, it alerts the owners of the upcoming procedures' dates. Such as the dates of writing the contracts, delivering the payoffs, contract liquidation, and/or installment payments.

Detailed Reports Management
FEKRA Real Estate management software enables you to generate all kinds of reports. Everything that is related to your real estate and various properties are exposed to detailed reports. It issues, for example, clients and tenants reports, financial reports, database reports, employees reports, and more. All the important reports you may need are regularly prepared. This will enhance your managing process. From one place, you can directly follow up on everything you need. It gives you a bird view and an accurate comprehension of your real estate with the least time and effort. In addition, you can also use the software to control the designs of the contracts, reports, cash vouchers, and disbursements.

Electronic Archive
FEKRA Software comes with an innovative electronic archiving system. It helps you to archive all your important documents, files, and dates on the system. So, you don't need to worry about losing your real estate documents, and files of tenants and customers. You can also archive all maintenance bills, payments cheques, and more. Authorized managers can access the archived data easily at any time and from anywhere. To reach a certain document, you can search on the software by its name, number, or date of archiving. You are also welcomed to search using any piece of information mentioned in the document or file.
Real Estate and Property Management have become easier and more accurate when based on modern technology.
Old Systems for Property Management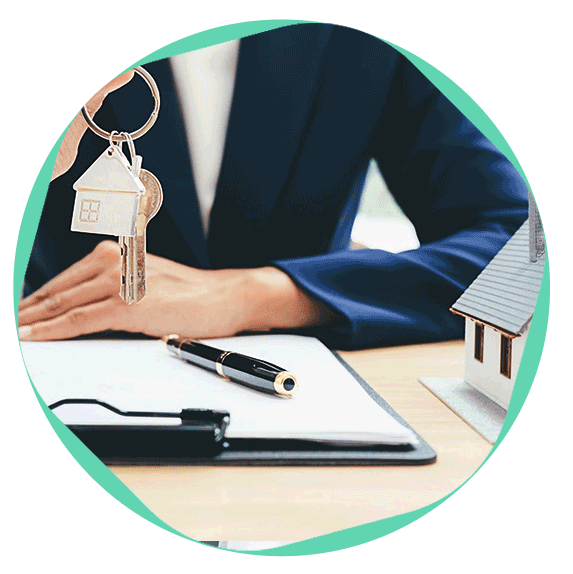 Real estate companies, property owners, and rental apartments managers have been facing many challenges. These challenges resulted from using the traditional manual management methods. Challenges such as the loss of contracts, important documents, real estate tax vouchers, and other precious data. They suffered from the overlapping of accounts and the confusion of various customers' data (clients, tenants, owners, etc.). They found difficulties in monitoring and calculating the financial revenues, and maintenance expenses. Not to mention the hardship in issuing accurate electronic invoices.
FEKRA Software for Property Management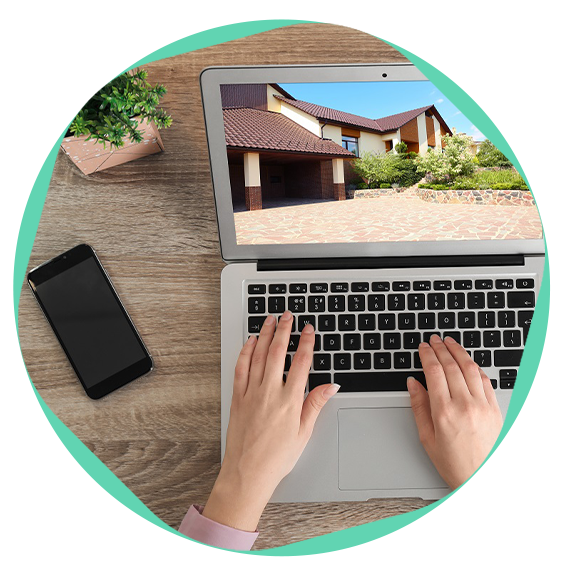 FEKRA software for real estate management provides innovative and smart solutions to all these management challenges. The software uses a set of systems that operate in an integrated programmatic manner. It provides you with the client management system, contract system, and electronic invoices system. It supports a tax system for all various taxes related to properties, rental apartments, and chalets. It comes with an accounting system for financial revenues, receipt vouchers, and disbursements vouchers, and all the financial transactions. It archives all contracts, documents, and files electronically, and generates comprehensive reports.
Reach peace of mind by leaving smart software that handles your property management processes. It facilitates accurate monitoring and following up on every single little thing related to your

Financial Revenue Management
FEKRA real estate management software offers complete and accurate control over all the financial revenues of your properties. Using one software, you can follow up on, for example, your tenants' payments for the furnished apartments at any time. You can also follow up on due payments and customers' remaining installments. You can monitor and manage all expenses of your real estate such as periodic maintenance or emergency repairs. FEKRA's specialized financial system also supports issuing disbursements and receipt vouchers with detailed reports about them.

Offers & Requests Management
FEKRA software provides you with an integrated system for managing your properties' offers and requests. As you can add offers and requests related to your real estate, and advertise for them with great ease and precision. The software relies on advanced technology to facilitate entering the needed information related to your real estate offer. Managers can restore the lost information whenever they want. It also comes with an advanced search tool, printing feature, and tools for an easy follow-up of rentals.

Data Security and Protection
FEKRA software for property and real estate management guarantees complete confidentiality and complete security of your data. It provides you with strong protection for your business data and information whether related to your customers or property. The software is very far away from theft or any cyber-attacks thanks to its strong security systems. The very construction of the software is based on secure manufactures, and its functioning is windows-based. So, there is no worry about any internet-based attacks. It also maintains regular backup copies of your stored data.

Electronic Invoice
FEKRA property management system enables you to issue electronic invoices for maintenance, rents, and all other financial procedures. FEKRA's electronic invoicing system is compatible with the regulations of the General Authority for Zakat and Income in the Kingdom of Saudi Arabia. Through the software, you can directly print and send an e-invoice to customers via e-mails. You can also customize the e-invoice by adding your company's name, address, logo, and more. The PMS software fully supports all various kinds of applicable taxes including the value-added tax.
features of Real Estate and Property Management Software
FEKRA Software is a package of advanced technological tools and systems for property management. It comes with unparalleled advantages for your business!

24/7 Free Support
We have a highly qualified technical support team and customer service team who are the best experts in the field of software. We are all working to fulfill your needs 24/7, respond to your inquiries and questions about the software at any time. We will help you to install and effectively use the software in managing your properties and real estate.

Completely Free Consultation
FEKRA adds no additional or hidden fees. When you subscribe to use our software, you only pay for your monthly subscription. Besides, you get a totally free technical consultation from our experts. Consultations would, for example, include installing the software on authorized devices. Besides, we provide you with the best practices to get the most out of the software, and anything in between.

Powerful Control Panel
The software comes with an extraordinary and powerful control panel. It helps you follow and manage everything related to your properties and real estate. You can use it to generate reports, and access documents and data you need with the least effort and time. One software with such a control panel will give you full and smooth control over everything in business.

User Friendly
FEKRA property management software is powerful but easy to use. We offer you the best user interface ever to help you smoothly manage all your real estate and property processes. You don't need to have a technical background, nor need to read manuals or attend excessive training to handle the software. We have crowded the software with a set of advanced and user-friendly tools. They are to help you get your work done with minimal effort and within a short time.

Effort and Time Management
FEKRA PMS provides you with realistic but magical facilities in managing your time and efforts. It manages the way you follow up on your business work progress, and the related details and tasks. Using its powerful user interface, you can add new clients, manage your business team and customers within a few seconds. The software offers you simple but comprehensive reports that facilitate following up on the performance of your company team.

Multi-User
FEKRA real estate management software offers you a user management system that allows you to register multiple users. They can access data and documents on the software to effectively carry out their assigned tasks. The authorized access is given by the business owner according to users' granted authority and their job role in the company. You can manage users' accounts to limit or prevent the access of certain users at any time.
A quick tour of the Real Estate and Property Management Software
Smooth, secure, fast, and powerful property management software. It enables you to control the input and output of your business at any time and from anywhere.
More Videos
Watch how FEKRA real estate management Software for managing properties and rental apartments works in shots.
Screenshots of the Real Estate and Property Management Software
See some pictures and screens through the Sweet system, Benefits without limits

Innovative and advanced products, the latest accounting and management software and solutions
Millions of customers use our systems, join them
For more than 15 years, we have helped millions of people educate clients, business, and higher education in obtaining professional-quality results that do not require professional skills.

View Products
Watch the Real Estate and property management program "Fekra" in Screenshots