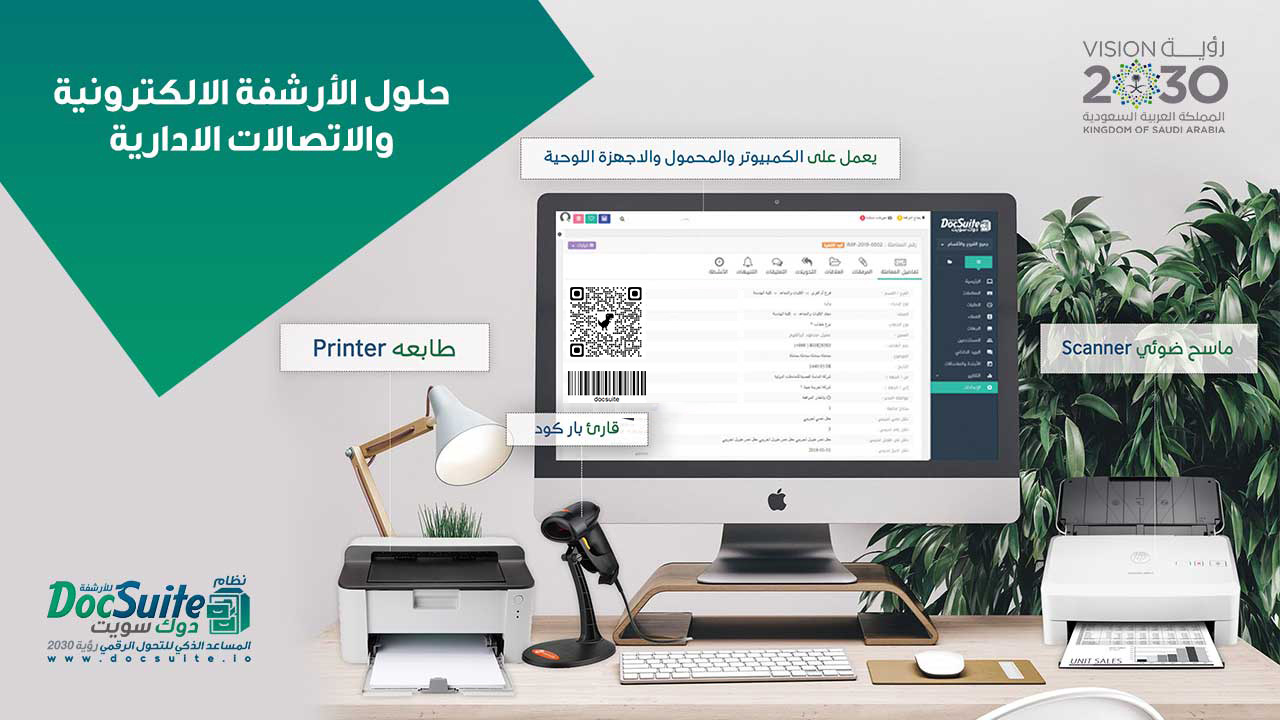 Docsuite Archiving System
An integrated system for managing electronic documents, archiving, administrative communications, as well as supporting the digital transformation of companies. The system is designed in accordance with the vision of the Kingdom of Saudi Arabia 2030, and applies the procedures manual within the organization effectively.

Technical Presentation
Order Now
Call us : 0560000934‬
System Modules
An innovative set of systems and integrated service packages
Managing Incoming and Outgoing Correspondence
Electronic Archive for Documents
Task and project management
Manage branches and departments
Entities, customers and employees
Administration of Circulars and Regulations
Manage notes and personal tasks
Built Custom smart modules
Integrated internal email
Alerts and notifications system
OCR system for text recognition
Easily build and customize reports
Easily merge and edit files and documents
Integration with the scanner
Receiving incoming transactions from email
Cybersecurity Integration
Issuance of bills and bonds
Solutions for electronic payment
Start Now with us
You can contact us directly for orders and inquiries via WhatsApp
    Call us via WhatsApp  
Request a quote
Send us your request, and we will contact you as soon as possible to determine the requirements, provide a price quote and a trial version to view and test the system in full.