The most powerful property management software
برنامج فكرة لإدارة العروض والطلبات والأملاك للمجمعات السكنية والتجارية وإنشاء العقود وسداد الايجارات وحفظ الوثائق والأرشفة الإلكترونية (إداري , تنظيمي , مالي)
 * سهل وبسيط تسجيل العقود و تحصيل الإيجارات وتذكير المستأجرين بالسداد SMS.
 * يعمل بدون إنترنت.
 * عدد غير محدود من العقارات و السجلات.
 * لايحتاج الى تجديد سنوي إجباري لعمله ولايوجد رسوم مخفية. 
 * معتمد من هيئة الزكاة والضريبة والجمارك للمرحلة الأولى والثانية.
سعر نسخة البرنامج + التركيب + التدريب zoom + الدعم الفني والضمان
كل هذا بـ 5750 ريال بعد التخفيض
عند شراء نسختين تحصل على الثالثه مجاناً
More Details...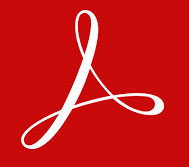 PDF

فكره للعقارات
أطلبه الآن
The first real estate management software to support value added tax
Property management software

Property management (buying - selling - investing - marketing - renting)

The program performs all operations related to real estate, manages it financially, collects rents due to it, and deals with expenses on it.

Detailed reports (daily revenues - status of rented apartments - movements of exchange and receivable bonds - customer reports - black list - reports of financial account balances).

Enter all expenses on the units and extract a report

An integrated real estate marketing system (the program notifies you of the existence of a property with the same specifications as the pre-order from the client)

The program notifies the customer with an SMS message when the customer's request conforms to the specifications of a particular property whose content is (we would like to inform you that there is a number: (the number) a property for sale is available - your request is listed with us)

Payment and entitlement data for lease and ownership contracts
The system supports the Hijri and Gregorian calendar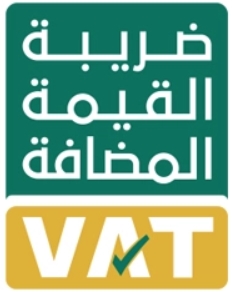 Supports Saudi electronic billing

Data of tenants and buyers of real estate

Compatibility with all operating systems Windows 7, 8.1 and 10

An unlimited number of users of the system for you and your employees, with defining permissions for each employee

Your data is secure and encrypted "so that no one else can see it, and only you or whoever you give permission can deliver to it."

It works on a computer and has nothing to do with the Internet, for more security and to keep information confidential from damage
Report photos
These are the reports that you benefit from in the program

Price after discount electronic invoicing
Program commitments

Maintenance and Warranty
The program includes a warranty against programming defects for a period of one year. After the end of the year, technical support and updates are calculated at a nominal fee

installation
After the transfer through the bank account at Al Rajhi Bank, the installation is done via the Internet remotely and takes 60 minutes during official working hours

Regarding the explanations
The video will have audio and video and it is very easy. Just follow the explanation and you will learn that God is God
Order a Demo
Please fill out the following form, and the sales team will contact you directly to complete your order.

---