Communication management is a key element of project management, not only talking to team members and telling them what to do, but deeper, communication is all about disseminating information using the most effective channels to ensure that the recipient understands the message, also includes collecting feedback from recipients, and for more information on the concept and characteristics of
communication management
, read on.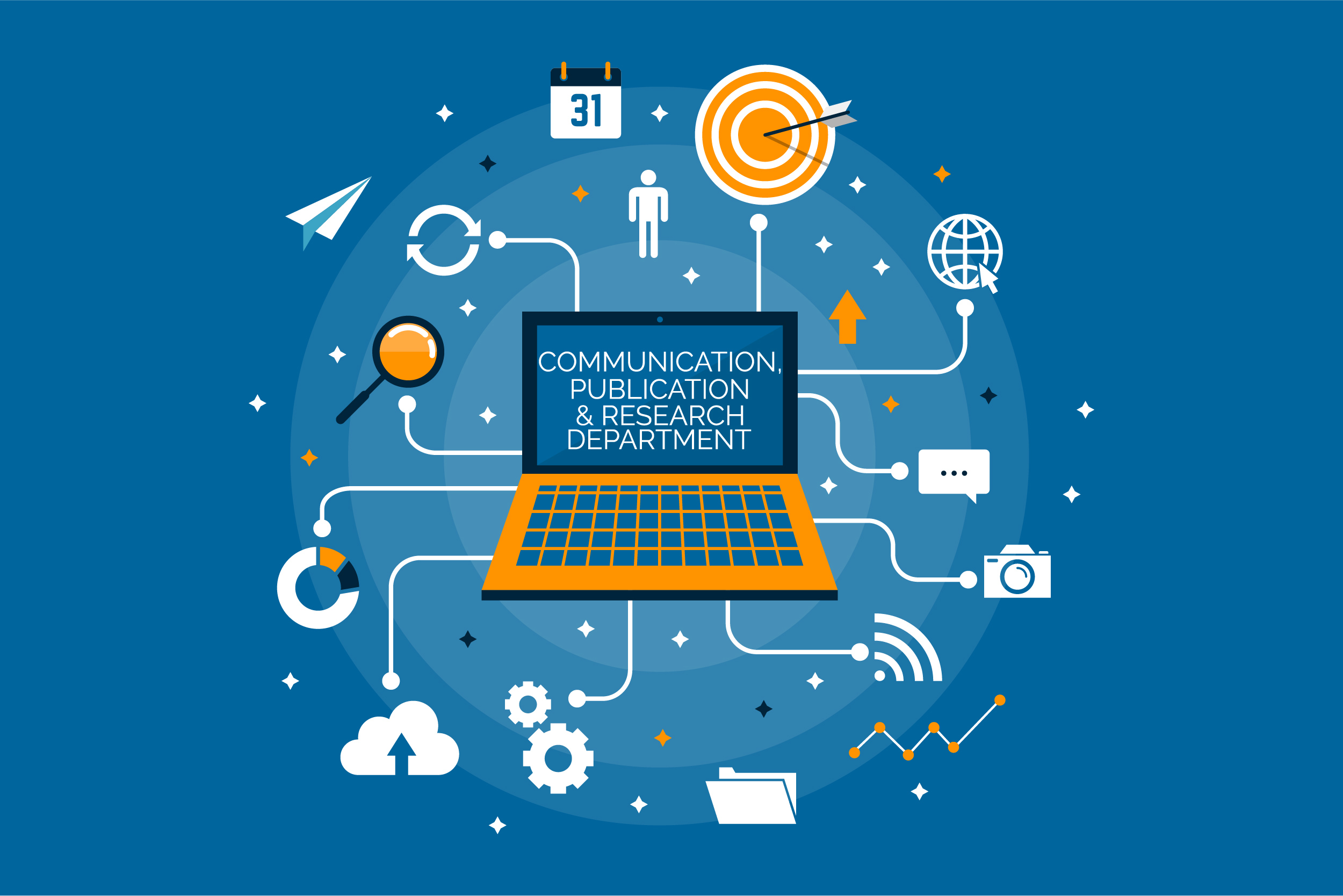 Communications Management Concept
Communication management is the process of creating, collecting, disseminating, storing and retrieving project information based on the established communications management plan. The usefulness of the communication management process in project management is that it enables effective communication flow between all stakeholders in the project, it is very important because it allows project managers to transfer information to stakeholders and also make the right decisions based on information.
Communication Management Characteristics
The term communications management focuses on reaching the company's target audience by planning and implementing different communication methods, these target audiences include consumers, vendors and media groups - but they can also include employees.
Whether the audience is internal or external, the Communications Department plays an essential role in public health and the vitality of any business, building an understanding of communication management and how it interacts with marketing can help set up the business for success.
Target audience in communications management
Communication management is an integral part of how companies interact with consumers When a company wants to deliver a message, it must first determine who is the target audience and what makes this audience unique. And then you have to think about the fastest and most compelling way to reach this audience, Identifying these first factors can help a telecommunications specialist design a specific message for a particular audience.
There are two basic types of communication, both types are complex, and the communications manager can specialize in any of the following:
Internal Communication
The exchange of information between participants within the organization itself, including staff at different levels, can be achieved through e-mail, training, internal documentation and company's submissions.
External Contact
Outreach uses different media channels to communicate between an external organization and groups or individuals to facilitate cooperation and provide a positive image of the company.
Communication Management Methods
There are several ways to manage communications that the company can deploy to achieve successful results, one example is a company newsletter or training booklet that is distributed only to the company's employees, companies can also benefit from online tools that allow them to efficiently send important messages while also encouraging employee cooperation.
Another more intense example of communications management is the website, which the company can use to connect to multiple audiences with personalized messages, Vendors are directed to a section of the
website
containing relevant information staff and customers can be directed to another set of pages, In addition, the company can attract new potential customers through various advertising campaigns on various media channels - another example of communications management.
Implementation of the Communications Department
In assessing communications management needs, it is important to remember that feedback from employees and customers is invaluable if the company wants to improve and maintain healthy growth, this is often referred to as a model "Open connectivity," the company should focus on the easiest way for the public to provide feedback, and then create ways to efficiently achieve this, and with the wide range of communication methods available in this digital age, telecom management experts should take advantage of changing innovations and adapt quickly to ensure that they reach their audience.
One way to avoid falling into the swamp due to technological strikes is to keep the big picture in mind, and there is no better way to do this by ensuring that all communications follow the five foundations:
"What information is necessary for the project?"
"Who requests the information, what kind of information is required?"
"How long is the information required?"
"What kind or coordination of information is required?"
"Who are the people responsible for transmitting information?"
These are good general guidelines for implementing a successful communications department, but it is important to keep in mind other considerations such as cost and access to information.
When we learn how to overcome these barriers and communicate comprehensively, we develop a better understanding of how stakeholders from different cultures hear from us and address what we say in our contacts with them.
Best Communication Planning Practices
To manage successful communications, an important set of practices must be adopted in communication planning and management, including:
Development of the communication plan
When developing the project's communication management plan, consider two plans - one a simple general plan for your communications and the other a more detailed communication plan, and certainly for smaller and less complex projects, a simple overview plan may be effective and adequate, the aim of any communication planning is to establish contact with stakeholders who manage their perception of the project - which means supporting and supporting the project.
Develop your communication management plan in conjunction with your project team, not yourself, focus your plan on the communication needs of stakeholders, for example my connections before starting the project are likely to be very different from connections once the project starts, throughout and at the end of the project.
Project discussion
Certainly, communications may change if challenges arise that need to be addressed with stakeholder involvement s social communication with stakeholders, The project discussed in detail, answered any questions and requested the support of the project's stakeholders in general; Discuss how you will communicate about the project as you progress, this communication must take place before any communication about specific stakeholder needs, Use this initial connection - ideally in person or in a virtual environment (video call) to create a relationship with stakeholders, project managers often forget about this basic initial communication and move to discuss what stakeholders need and when, without discussing the project in detail.
Building stakeholder relationships
The challenge for any project manager is to identify who needs to know what and when ", it is necessary to balance the distribution of information among stakeholders, Some will want or need to communicate with the most Some will prefer email updates, others will prefer face-to-face meetings Our goal as project managers is to reach out to all our stakeholders to keep them engaged and committed to the project while reducing the time spent communicating with stakeholders, What is important here is to understand the stakeholders you communicate with, to do this, Need to establish relationships with stakeholders, once identified, You are better able to communicate and communicate your message because you understand how you need to communicate with them to be effective and get your message across as soon as possible.
Conclusion:
We conclude that the telecommunications management process requires different inputs such as the telecommunications management plan, business performance reports, environmental factors of the organization and organizational process assets, using this process, project managers can create updates to the project management plan, document updates and organizational process asset updates.
Topics that may concern you:
reference
1. <<
What are some communication tools and techniques that you use or recommend for project management?
>>،
linkedin
2. <<
Effective Communication Techniques for Managers
>>,
bizimply