Do you want to start selling in person, or are you planning to create your first store? If so, you certainly need a POS program.
(POS)
to manage your store operations, communicate with customers, accept payments, and track store sales, where top POS systems facilitate transactions, allowing customers to make a purchase and pay the applicable sales tax, POS software is often seen as an in-house storage station, however, virtual POS systems are also often used for online shopping.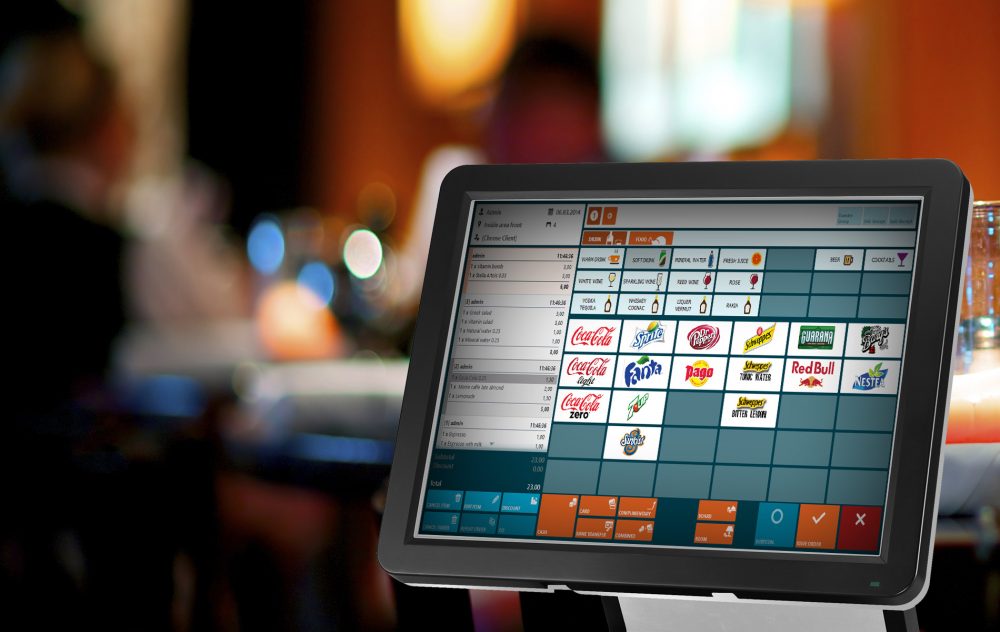 What is POS software?
POS software is a system that replaces traditional cash registers quickly due to their relevance and ease of use POS systems can be portable, allowing payment in the customer's whereabouts POS tablet devices have become popular among companies, for example at its restaurant table including restaurants, one of the advantages of the POS program is that it makes price cards unnecessary. Staff simply scan the barcode, making it easier to change prices and apply discounts.
What are the benefits of POS software?
POS software provides companies with very important features that save them effort, time and regulate their workflow, including:
1. Better inventory management
The POS software is not only a payment processing tool - it is increasingly a hub that connects all your small business software tools, from scheduling and payroll to accounting and inventory management.
The modern peer-group POS software includes all these tools in an all-in-one system or gives you the option of connecting to other software applications to build a complete software solution, referred to as "integration" or using "integrated applications."
Choosing a cloud-based point-of-sale software that integrates with other business programs reduces administrative working hours, for example, you can buy and receive inventory at your point of sale and sync sales data directly with your accounting software.
In addition to connecting to traditional accounting software, many POS programs offer payroll services to handle the financial component of your business with a few clicks, you can also create employee schedules at your POS and manage employee hours, employees can log in and out through the log (or mobile app), and information can be transferred directly to the payroll processor.
2. Invoices are simple
Easy billing management is especially important for your accounting operations, it is proof that you have sold a product or service, the invoice contains important information to the buyer such as transaction value, number of goods sold, description of goods etc., and this follow-up procedure will be complicated if done manually. Thus, the POS program will make it possible to invoice and record purchase and sale information faster than if done manually.
The POS program also allows you to register and aggregate all your bills, there are several categories of invoices to manage in the company and it is important to be able to easily differentiate them, you can find purchase bills, sales, repairs, rents, shipments etc depending on the program.
3. Fast Payments
The POS program helps speed up payments, where the employee identifies products that the consumer wants to buy and the system automatically calculates the price, the invoice can be sent via email or printed directly immediately using a receipt printer.
Depending on mergers and terminals, customers can pay in cash, credit or debit card, this makes it quick and easy for the customer to complete the transaction.
With POS software, waiting time is greatly reduced for consumers, and employees can be more efficient in completing transactions.
4. Better customer management
Through the presence of POS software, it is possible to document your customers' information in your system, such as name, phone number, purchases, email etc., and by obtaining customer data, you can get a better overview of the target market, as well as customer groups (e.g. new or loyal customers).
You can also send promotions to your customers to motivate them to visit your store often or to build customer loyalty, the system can help you track each customer to make targeted promotions, the proper customer information management allows you to accurately understand the targeted customers and make better business decisions.
5. Engaging customers on a more personal level
Together with improved customer service, customers are directly involved, Using all your
POS data
, you can create targeted campaigns to reach potential customers through personalized messages and promotions, In 2021, 60% of shoppers surveyed said they were more likely to become frequent customers after a personal experience. The POS software thus makes these customization efforts easier and more effective.
Many POS systems have built-in marketing tools or the ability to add apps and marketing features e-mail, social media, SMS and other channels, Customization can go beyond adding their names to an email, and the best POS systems can take the customer's shopping history into account when submitting sales, discounts or any other marketing communications.
6. Better procurement and supplier demand management
Buying equipment for your business is essential, which is why POS software is useful for managing your purchases from suppliers properly, because it allows you to track all orders made.
Some POS programs have an open API that allows you to connect directly to the resource When you place orders from your point of sale, you will be able to view all your bills for your orders in the POS program This gives you purchasing control and allows you to track the required items from suppliers, When you buy equipment from a supplier, you will receive an invoice containing all the information about your purchases, including products purchased, quantity, description, cost and more.
Conclusion:
The best POS software works much more than just customer payment processing. As mentioned, these systems help you manage sales, track inventory and improve everyday business processes by offering many hardware options and feature-rich POS software.
1.<<
POS Systems for Small Business
>>،
kaleidoscot
2.<<
POS Meaning – Definition of Point of Sale System
>>,
miamiherald