Mobile phone bills are one of the ways customers shop not only online but also in stores And it's a common way today, especially with available applications that enable most smartphones to process credit card transactions. In particular, small businesses can easily accept mobile payment in person, You never need to miss a sale or delay your cash flow And the question now is how to accept mobile phone bills, what is the way? Answer our generous customer in the rest of the article, read on.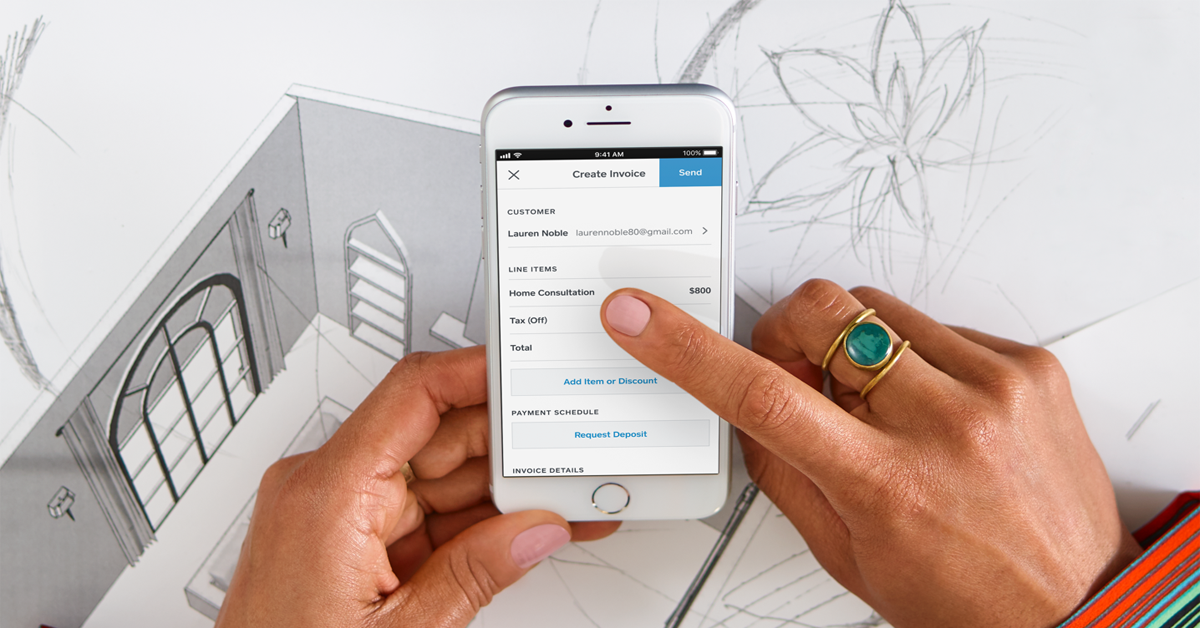 What are mobile phone bills?
Mobile invoices allow users to create, send, manage or organize invoices through a mobile app In most cases, these applications offer features that complement those provided by online billing systems on desktop and mobile computers Mobile bills are an easy way to billing your customers directly from your mobile device so they can pay you quickly and safely, Using a
digital invoice
, your customer receives a payment request in their email and can pay online wherever they are by entering their card information.
Benefits of Mobile Bills for Small Businesses
Small businesses rely on the invoicing system not only for customers' bills but also to maintain their finances, here highlights the role of mobile bills as they made it easier to pay for these companies, in addition to the following benefits:
1. Fast Money Sending
The faster your small company can send your invoice, the faster you can pay, as most billing software tools allow you to automate the billing process, helping you save time and streamline the whole process, in addition, here include many mobile billing apps on automatic payment reminders
apps
, asking your customers to pay their bills on time and in full.
2. Customer Friendly
Your customers can easily and securely pay their mobile phone bills online from their phones or desktops using their debit cards, or credit, and if they prefer to pay by check or cash, you can easily register their payments in the system.
3. Consolidated billing process
Adopting a mobile billing system offers you a smooth and clean way to collect your bills mobile billing apps are designed with a focus on interoperability, The process of seamlessly integrating billing application with
the latest technology
Billing will be consolidated at every level, for example If you use separate debtor and creditor platforms, you are in a better position to integrate the two platforms and come up with one simplified operation via mobile phone bills.
4. Greater reliability
Not only does mobile invoicing allow you greater freedom of movement, it's also a more reliable way to do it with software, because the information is stored in the cloud, not on a single computer, so it can be accessed from anywhere connected to the Internet.
5. Better transparency
When you streamline payments using mobile invoices, you will improve relationships between you and your suppliers, Billing apps provide easy access to information when needed. mobile bills increase transparency as suppliers have easy access to payment
data automatically
You can also publish payment conversion information and notify your suppliers of the availability of payment data in advance, helping to build long-term relationships.
6. Cost-effective
Mobile phone bills can save you a lot of money, as you won't have to spend on paper, ink and storage, and you can also avoid hiring someone to submit, organize and manually scan invoices, but you can do all these functions online automatically at a reasonable price.
7. Automated and centralized billing tracking
If you choose a mobile billing software, which supports cloud storage, all your bills and estimates will be stored remotely, making it easier for you to keep records, and the storage of records in the cloud also frees up local memory on your own mobile device while ensuring access to your information from any of your authorized devices.
Types of Mobile Bills
Small business owners usually deal with more than one type of invoice, including mobile phone invoices, most notably:
1. Preliminary invoice
The preliminary invoice is a preparatory invoice sent before the work is finished, it shows the payment details just like the standard invoice, but it is not the official demand for cash, it only acts as an appreciation for the sale, so that the customer can get an idea of the total amount of products and
services
.
2. Provisional invoice
Temporary mobile phone bills are also known as the progression bill, through which the total amount of the project is divided into multiple smaller payments, which also reduces the risk of not getting your money back.
3. Final invoice
The final invoice is the invoice you send after the completion of the project, this is also known as the standard invoice, to which we referred in the preliminary invoice, the final mobile invoice allows the customer to know the termination of the business, including the total amount due, the due date, payment methods and a detailed list of all services.
How to accept mobile phone bills for small businesses
Some of the basics that small businesses need to accept mobile phone bills have been done, including:
Service Provider
You need to find a trustworthy phone payment service provider to make sure the customer's data is secure.
Encrypted Data
The next step is to ensure that customer data is encrypted, this ensures that secure and sensitive information is not exposed to any external threats.
Transaction Log
Small businesses need to track all mobile phone bills sent and payments made.
Guided Tour
If the customer is not comfortable with the mobile billing mechanism, you can show them how to process the invoice on your phone.
How to keep mobile bills safe
Mobile phone bills are usually safe thanks to the actions of payment processors, where information is encrypted to thwart hackers, and even if data thieves intercept information, it will be useless because it is encrypted, but even with secure encryption, there are steps you should take to protect yourself and your customers further:
Keep your device operating system updated and your payment application.
Download apps only from trusted sources such as Google Play and Apple App Store.
Secure your phone or tablet by enabling password, fingerprint or face identification.
Conclusion:
In general, the most common use of mobile billing is when a company gives facilities, so that its customer can be invoiced through its website or mobile app, giving it more flexibility to its customers and suppliers as they can set up their bills at leisure.
reference
1. <<
11 Benefits of mobile bills that might surprise you
>>,
squareup
.
2. <<
5 Advantages of Mobile Bills: How to Pay on the Go
> >,
quickbooks