Steps to manage business operations
Business Operations Management (BPM) is a structured approach to improving the processes that organizations use to deliver work, serve their customers and generate commercial value. The business process is an activity or set of activities that help achieve the organization's objectives, such as increasing profits or enhancing the diversity of the workforce. BPM uses different methods to improve the business process by analyzing it, modeling how it works in different scenarios, implementing changes, monitoring the new process, and constantly improving its ability to drive business results and desired results.
As business processes in some companies have become too large and complex to manage without the help of automated tools, BPM software products have been developed to support large-scale business change. These enabling BPM technologies have evolved in turn, driven by developments in artificial intelligence, machine learning and other so-called smart technologies that provide new ways to discover, design, measure, improve, and automate workflows. With the rise of digital business, BPM's traditional focus on back-end operations has now shifted to include improving customer and employee systems for engagement.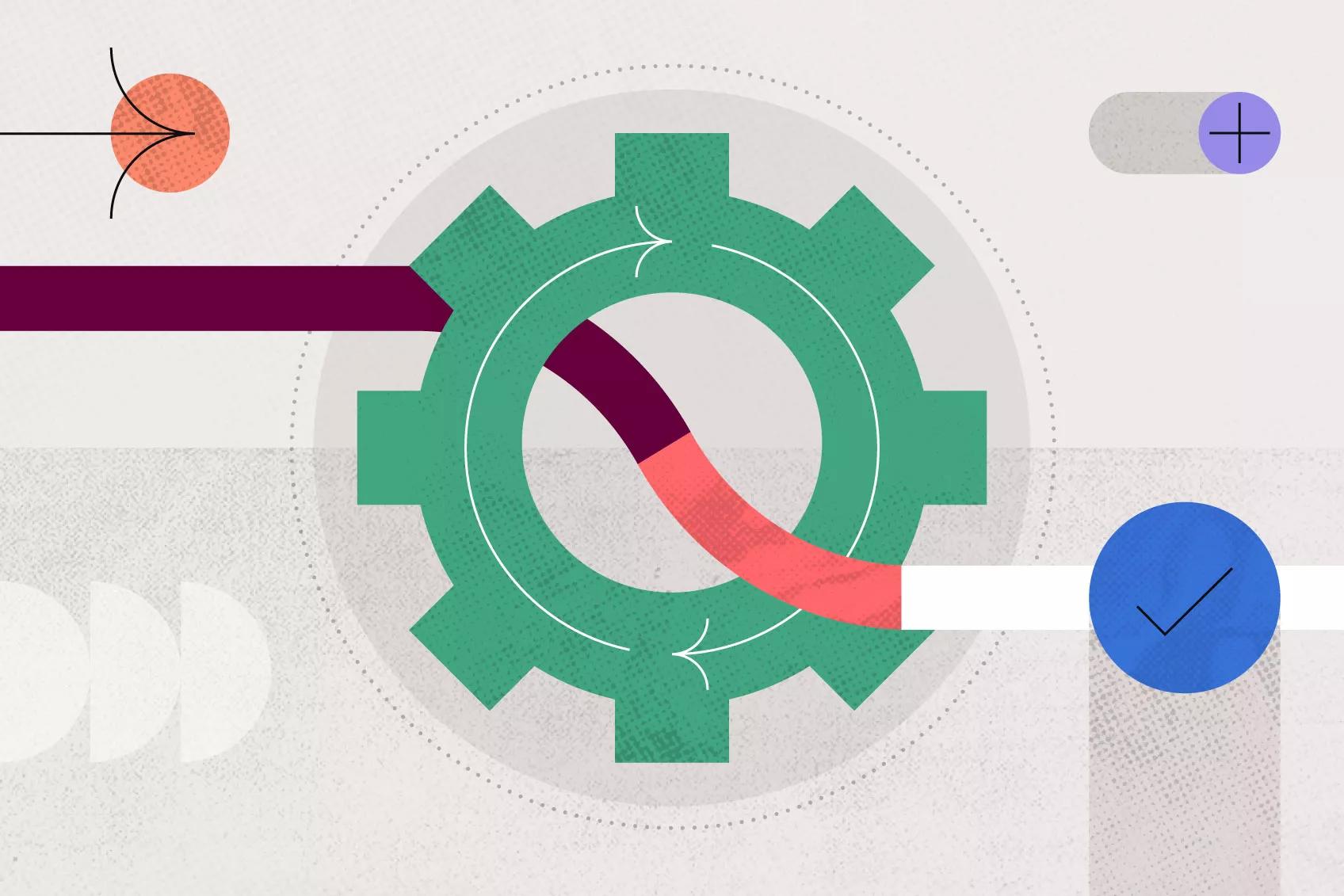 ?Why is managing business operations important
Managing business operations is important because effective business processes are essential for an enterprise's success. Common examples of operations that help companies achieve business objectives include:
Developing and making a new product
Meet product demand
Customer Service Management
Accommodation of new staff
These business operations can require hundreds or even thousands of tasks and approvals required to complete them. They usually include people, IT systems and other machines within the business and can also include business process outsourcing providers. The well-designed business process divides these tasks into structured and replicable steps that workers can follow to achieve consistent results. Replicable steps help organizations predict the resources they need, reducing the risk of allocating resources less or excessively. Measuring steps reveals weak linkages and bottlenecks, indicating a path to possible improvements in business processes.
Michael Roseman, an expert at BPM, Professor of Innovation Systems at Queensland University of Technology and Director of the University's Centre for Future Institutions, likened business processes to the lifeblood of the Foundation.
Rosemann wrote in the Introduction to New Change in the Business Process: A Business Process Management Manual for Managers and Operations Specialists by Paul Harmon. "Thus, it reflects not only productive processes and organizational effectiveness and efficiency, but also their reliability, complexity and ultimately culture."
Thus, a poorly designed or poorly managed business process can damage the company and hinder productivity and efficiency. If the ineffective process is automated as it is, it can actually amplify poor performance and undermine action goals.
Business Process Management Methodology
Analysis: As a first step to improve the process, you will need to analyze the process as it currently exists. Consider what works or where there is a problem or incompetence, as well as how it relates to other tasks or processes.
Model: Find ways to improve the process and design the perfect execution for it. Use this process model to explore how your new approach works with a variety of scenarios and potential variables.
Execution: Once the process is designed, you can implement changes. Make sure to document what has changed and why.
Monitor: After implementing your new operation, you will need to monitor it to see if there is improvement. Collect data to measure progress against the business strategy. Do you see an increase in efficiency? Have costs decreased? Are products delivered faster?
Improvement and automation: Once the BPM methodology is applied to a process, you will need to constantly monitor and improve it. Improving processes can take time and measures of success can change, so the process of managing calculations must be continuous. Search regularly for new ways to improve. If the new process works well, consider the possibility of automating any tasks.
Five Steps in Business Operations Management
Step 1: Design
Business analysts review existing business rules, interview various stakeholders and discuss desired results with management. The objective of the process design phase is to gain an understanding of the business rules and ensure that the results are in line with organizational objectives.
Step 2: Model
Modelling refers to the identification, definition and representation of new processes to support different stakeholders' existing rules of work.
Step 3: Implementation
Perform the business process by testing it directly with a small group of users first and then opening it to all users. In case of automated workflow, artificially stifle the process to reduce errors.
Step 4: Monitoring
Create key performance indicators (KPIs) and track metrics against them using reports or dashboards. It is necessary to focus on macro or micro indicators - a complete process versus segments of the process.
Step 5: Improvement
With an effective reporting system, an organization can effectively steer processes towards improvement or process improvement. Business Process Improvement (BPO) is a business process redesign to streamline and improve process efficiency and enhance the alignment of individual business processes with a comprehensive strategy.
When should organizations implement the management of experimental operations?
Here are some examples of business operations where implementing BPM will result in a high return on investment:
1. Dynamic processes that require changes in regulatory compliance, such as a change in customer information management after changes in funding or privacy laws.
2. Complex business processes that require coordination and coordination across multiple business units, sections, functional sections or working groups.
3. Processes with measurable critical functions that directly improve the critical performance measure.
4. Business operations that require one or more old applications to complete.
5. Business operations with exceptions handled manually and/or require quick shifts.