Do you know how your company's economic management works? Controlling
financial accounting
is a crucial step, to maintain everything in order and avoid fraud and errors, comply with legal standards and be able to determine the business status, how? That's what we'll tell you in this article.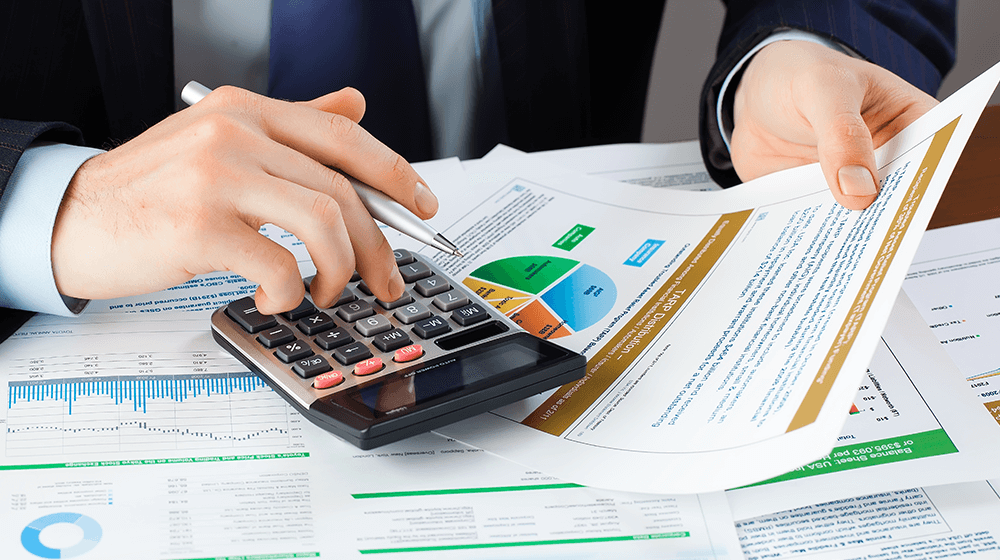 What is financial accounting?
Financial accounting is a specific branch of accounting that involves recording, summarizing and reporting countless transactions arising from business operations over a period of time. These transactions are summarized in the preparation of financial statements, including balance sheet, income statement and cash flow statement, which record the company's operating performance within a specified period.
Through financial accounting, the evolution of inheritance and the Company's financial situation is examined through the systematic recording of its transactions with the outside world, and the calculation of the remaining result attributable to owners, who bear the risk of loss from their inheritance, financial accounting also complies with the legal obligations to formulate, approve and deposit annual accounts.
The role of financial accounting
The registered company has the primary responsibility for reviewing performance, progress and needs to improve the company over a financial year s economic situation and the simultaneous diagnosis and resolution of problems, This is precisely why financial accounting plays an inevitable role in maintaining records and statistics on the company's transactions every year. state of expenditure and management of information and reports must be submitted immediately to preserve ambiguities and efforts that may not be justified, Subsequently, the financial accountant's role is crucial in such documents.
Main sockets of financial accounting
Financial accounting is the framework for financial record-keeping rules, processes and standards.
Nonprofits, companies and small businesses use financial accountants to prepare their books and records and create their financial reports.
Financial reports are prepared through the use of financial statements such as balance sheet, income statement, cash flow statement and statement of changes in shareholders' rights.
Financial accounting differs from management accounting (or cost accounting) as financial reporting is more for reporting to external parties while cost accounting is more for in-house strategic planning.
Financial accounting can be done according to the accrual method (recording expenses for items not yet paid) or according to the monetary method (only cash transactions are recorded).
Financial accounting functions
Like any specialty, financial accounting also requires the execution of certain functions, making the accounting process of the company possible, these are the most prominent functions:
Record
Sending information is one of the main functions of financial accounting, however a record of all transactions made in the business can be kept, in addition, this is also done in detail, but accurately.
The registry allows for the arrangement, streamlining and classification of data in a time order so that information can be emptied in the financial accounting books, the recorded operations will contain both income and expenditure.
Analysis
Financial accounting also periodically monitors the analysis of all transactions, so that financial statements obtained from a company are conducted transparently and in accordance with legal regulations.
Inform or inform
After the first two functions have been performed, companies must report their financial reality, who does so is the accountant, who is responsible for collecting and recording documents and preparing
financial statements
for subsequent reporting or notification of the company's economic status.
Decision-making
Decision-making can be difficult when there is insufficient information. Fortunately, financial accounting acts as a support because it provides relevant information, helping executives make better decisions, at the end of the day, this can translate into an improvement in companies' economic performance.
Why financial accounting is important?
Accounting records and publication of financial statements are necessary for the reasons set out below:
Outreach to external stakeholders
Lenders, investors and shareholders are just a few third parties that use financial information to determine a company's financial health, as these individuals interpret that information to determine the amount of investment or lending.
Transparency
By publishing their accounts and information, companies are transparent when it comes to disclosing their financial performance.
Compliance
Companies must comply with laws and taxes as well as international financial reporting standards.
Information-based decision-making
Financial accounting is the practice that involves reporting the company's internal financial situation, allowing company managers to learn about the overall trends and performance of the business, which will help them make smart and informed decisions.
Cost Control
Financial accounting helps identify and control direct and indirect costs. This allows the company to reduce unnecessary expenses and improve the management of financial resources.
Improved financial planning
Financial accounting through the company's accounting study allows you to learn about cash flows, income and projected expenses, which helps plan for the company's financial future.
Compliance with legal obligations
It is very useful to comply with legal obligations, such as providing taxes and financial statements, avoiding penalties and fines, which is what financial accounting helps.
Allows profitability assessment
Financial accounting helps to assess the profitability of the products and services offered by the company. This information is key to making pricing, production and marketing decisions.
Facilitation of management to access funding
Lenders and investors request accurate and up-to-date financial information to assess the company's ability to repay and invest in loans. This is what financial accounting provides and helps businesses access finance.
Helps identify growth opportunities
Financial accounting provides value about the company's income, expenses and profits. This helps identify growth opportunities and make strategic decisions to take advantage of them.
Allows preventing fraud and errors
Implementing appropriate accounting systems and regular reconciliation of financial accounts is necessary to detect and prevent fraud and accounting errors.
Financial Accounting Objectives
With regard to the main objectives of financial accounting, we can say that they are:
Full registration of all economic and financial transactions in the company's economic activity, in addition, records must be historic, systematic and real.
Financial accounting is for external agents of companies interested in some of the company's basic economic and financial aspects for various reasons: they want to invest in the company and become part of it as partners; Analyze whether a company is insolvent and give it credit, etc. Therefore, the purpose of financial accounting is to show the company's main personalities and to show their "validity" for submission to interested third parties, such as investors, financial structures and even government authorities.
Providing genuine and honest information to facilitate decision-making, through financial statements, financial accounting provides valuable information that serves as the basis for any decision.
Conclusion:
In short, financial accounting through recording, structuring and extraction of valuable information such as: liquidity, solvency, stability, liquidity cycle, cash flow, economic profitability or financial profitability; It gives a lot of strength to the decision-making process because it provides basic financial information, taking into account the company's external stakeholders, and a good understanding of the company's progress and health.
Important Topics
Reference