Gym finances can create or break a successful fitness business special for new gym owners who have no background in business or financial, Some business owners start in the gym probably just out of their passion for fitness and helping people live a healthy life. and unfortunately, these skills do not necessarily help in the financial management of the gym.
How should you manage finances as a
gym owner
through the Jim Sports Accounting Program (especially if you don't have a finance or business background)?, That's what we'll address in our article for today.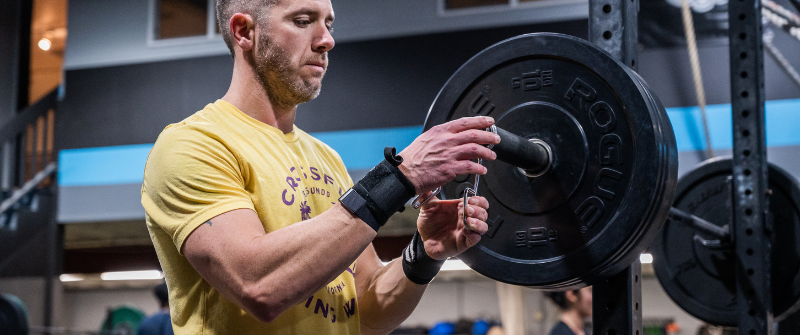 What is Jim Sports Accountancy Program?
Gym Sports Accountancy Program is designed to help fitness center owners manage their finances effectively. Gym Sports Accountancy Program can help
automate various tasks
, including invoicing, payroll and financial reporting. Gym Sports Program can help practical athletes and, in general, gym owners adhere to tax laws and regulations.
Importance of budgeting for gym expenditures
Setting a budget for your gym expenses is necessary to make sure you spend your money wisely, it can be very easy to think that you earn a lot of income and don't spend a lot when you don't track actual numbers, however, budget setting is not enough, you should check in frequently and adjust your budget as necessary.
Knowing your financial figures is the best way to ensure your money stays in shape. Here, Jim Sports Account when creating and
managing your budget
will save you the effort to calculate all potential expenses, as this can include payroll, marketing/advertising, outsourcing, goods, events, and maintenance.
Benefits of Jim Athlete Accounting
Jim Sports Accountancy provides its users with a range of benefits, especially with regard to the financial aspect. These include:
Mitigation of financial reporting pressures
Gym Sports Accountancy allows gym owners to learn how to perform your business year-round without fatigue in financial reporting, by monitoring your revenue as a percentage of your costs, which is key to a successful and profitable business, and Gym Sports Accountancy will help you create a robust business plan to address costly or potential problems, while also growing your business.
When you use a company that automates your accounting and bookkeeping and has a strong sporting Jim account, (
Like the GEM Fekrait Software
), you can access your gym's financial information usually from a laptop or mobile phone easily. Best of all, financial information measured through an effective GEM sports accounting program will help you compare yourself to your peers, giving you important insights into ways to grow your business.
Automation of invoices
One of the most common, frequent and time-consuming tasks in relation to Jim Athlete accounting is billing, using Jim Athlete accounting software for fitness centers, this task can be automated and streamlined, saving you a great deal of time and resources, reducing errors.
Save Money
Accounting is one of the most important parts of maintaining your company's financial system When you deal with it yourself or hire someone who is not skilled, You can end up making expensive mistakes that keep money out of your pocket or miss potential fraud zones and, in contrast, when using automation using the Jim Sports Accounting Program, Daily transactions can be automatically encoded in the right categories, so you can easily detect anomalies you need to review.
Jim Sports Accountancy provides you with money by
preventing errors
or alerting you to fraud. Moreover, Jim Sports Accountancy Program will single you out the hassle of hiring and training a permanent employee to handle your accounting tasks, which is just another person you can manage.
Compliance with tax laws and regulations
As we have indicated, the accountability of Jim Sports can help gym owners abide by tax laws and regulations, including the introduction of taxes and the creation of tax forms.
Salary Management
When you hire staff to help manage your gym operations, you have a responsibility to pay them on time, while ensuring the accuracy of your pay and tax calculations. Gym Professional Gym Sports Accountancy Program can help you manage payroll, create accurate payment vouchers and perform automatic tax and deductible calculations.
Best Program of Action for the Management of Sports Clubs
One of the most powerful accounting programs that gymnasiums can adopt is Fekrait Software's C Accounting Programme. The highlight of this program is:
The Jim Sports Accountancy Program from our organization is one program that works in an integrated and coherent manner to provide seamless management, and full control of the work of GEM and clubs, especially with regard to financial aspects.
The Fekrait Sports Program provides an electronic billing system compatible with the Zakat and Income Authority that supports the ability to extract and print invoices for customers with the value of subscriptions bearing the logo of the sports facility.
Our organization's strongest Sports Jim Accountability allows you to easily monitor and monitor the progress of work.
The program provides a screen for the expenses of your sports facility through which any expenses made for any purpose can be recorded and entered to enable the calculation of the total expenses of the facility accurately and easily.
The C Sports Accounting Platform's dashboard from Fekrait software includes a pay screen through which financial benefits can be accurately accessed for employees and trainers in your sports facility.
Through Fekrait C, you can reduce payment failure rates to avoid revenue losses by automatically solving billing problems by reinstating invoices and notifications to members.
Quick, attractive and easy-to-use GEM dashboards allow you to view your detailed financial reports at a glance, as at any time, you can learn about the performance of your operations in the gym financially, and at the push of a button you can get a status
For more details of the GEM Membership Management Program as well as booking the program, you can visit the link
here
.
Conclusion:
Gym owners need to spend time, to ensure the proper management of their gym's finances in order to ensure continuity of work through a successful gym sports accounting system. Making an effort to learn operations and participate actively in the management of the gym's finances will therefore set you up for success. You just need to recognize your budget, commit to it, and track all expenditures and income, by adopting a professional C accounting program.
Topics that may concern you:
reference
1. <<
Benefits Associated with the use of gym management software drive Growth
>>,
finance
2. <<
Gym management software market size to increase by USD 149.32 million
>>,