What does the hotel management software from Fekra Software offer to its clients?

A correct hotel management system is a key factor in a hotel. A workflow system in an office, which makes it possible, makes it possible for you to organize your work by creating routines, graphics, graphics, and an organizer.
Expand your hotel management opportunities, and its main feature is easier to integrate with third-party technologies, including payment channels, vending systems, and accounting portals such as Xero and MYOB.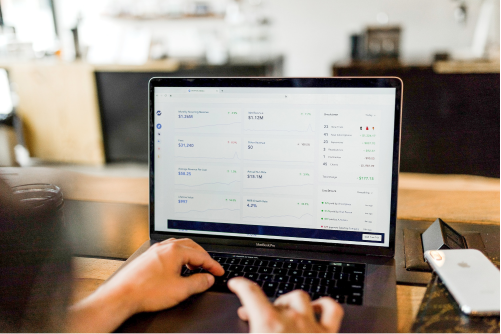 What is hotel management software?
Hotel management system project is a web-based application that allows the hotel manager to handle all hotel activities online. The interactive graphical user interface and the ability to manage different hotel reservations and rooms make this system very flexible and convenient.
Hotel management software gives him the power and flexibility to manage the entire system from a single online system. The hotel management project provides room booking, staff management and other features necessary for hotel management.
The system allows the manager to post available rooms in the system. Customers can view and book the room online. The Administrator has the authority to approve or reject the customer's reservation request. Other hotel services can also be viewed by customers and they can book them as well. Hence the system is useful for both clients and managers to manage hotel activities on a mobile basis.
Advantages of hotel management software from Fekra Software Corporation
Our hotel management system helps you to simplify administrative systems and processes, as well as enhance hotel operations in general, in addition to many advantages, including:
1. Save time on admin tasks
Our hotel management software will greatly reduce the time you spend on manual administrative tasks. The software does most of the work and lets you divert your time to more important tasks, like serving your guests.
2. Develop strong relationships with your guests
A streamlined check-in and check-out experience will further enhance your guest's happiness. And this is just the tip of the iceberg - anything from improved communication and additional services will also increase guest loyalty, increasing guest and employee retention.
3. Increase your online visibility
With Hotel Management Software from Fikra Software, you can integrate guest-facing software such as hotel booking engines, chatbots, and a guest portal with your website design, allowing you to accept online reservations instantly and making guests feel confident in choosing to book directly with you.

4. An effective revenue management system program
Our hotel management software includes pricing tools and other revenue optimization features. Through the software you can create and customize product pricing, price dependencies, offers and special rules such as package rates.
5. Managing distribution functions
A modern hospitality cloud should be able to easily connect with a channel manager so that you can advertise across multiple channels and easily promote your business through online travel agencies and third party booking services.
Our software provides real-time information that will help you increase bookings and increase awareness of your property.
6. Increased bookings
The good management system is the total number of bookings. If you are looking to explore new markets,
Revenue management and a direct drive are two obvious features that will help you with this, along with integrations, smart reporting, and automation.