Technology development needs to be used by everyone to make their daily work easier, even in the business world, you need to be smart in using technology to make it easier to work, in this case, you need to take advantage of the best PC cashier software, which are applications whose mission is to make sales transactions safer, easier and more organized.
Cashier software allows easy and automatic financial bookkeeping, and you need to choose the best of these
programs
that save you effort and time. Read with us to learn about the best cashier software in 2023.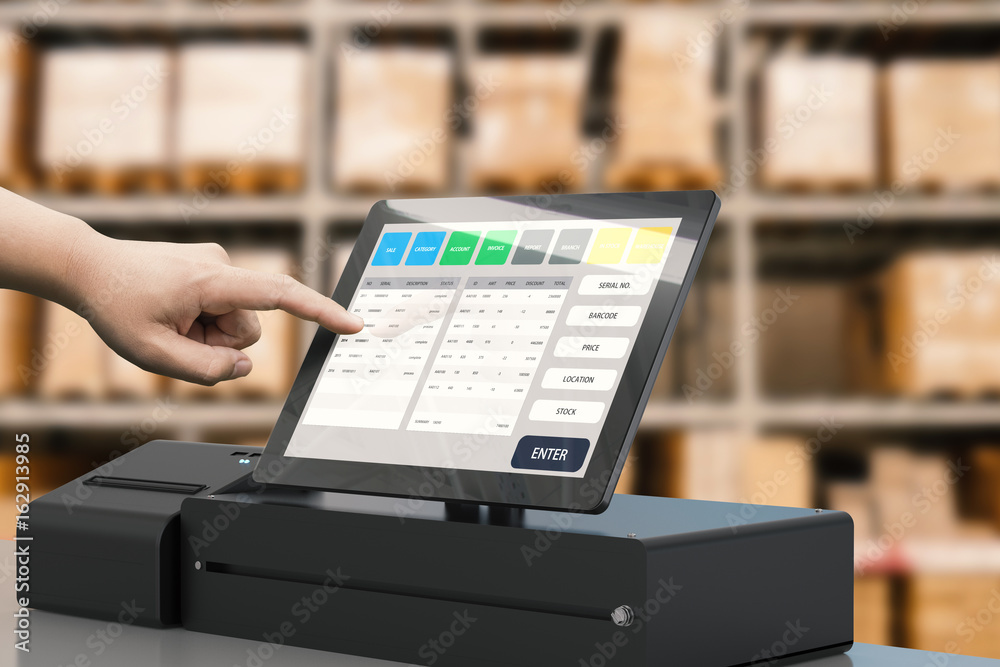 Why do you need cashier programs?
Business owners use this cashier software to find out which items are most targeted to buyers, while later they can prepare the inventory of much-needed items more easily, and using cashier software allows them to know about purchases and sales during a given period, due to the ability of the cashier program to store all data to obtain financial reports within a month or three months.
Also many business owners are interested in using cashier software to see how much profit they will make for a month Through the use of
this app
, employees no longer need to bother calculating income from the beginning to the end of the month to see how much profit they get per month And that's because the cashier program was able to calculate profit automatically, Data can also be obtained on how much profit you earn not only per month but in each transaction.
Best Cashier Programs in 2023
Cashier software can help sellers in summarizing, recording details of total sales, while simply assembling bookkeeping, as well as other features, you may find in our suggestions for the best cashier software in 2023:
1. E-Kasir POS Software
This software is one of the important Cashier programs in 2023, an easy interface cashier that can be downloaded completely free of charge to Android customers and can be used without being linked to the web.
After recording total sales, total sales receipts can be printed through Bluetooth printer, the E-Kasir
POS
is the useful software as a result of its belief that it is suitable for the need to document inventory, especially for the small and medium market category.
2. Bowen Programme
This program is one of the cashier programs that can be used at no cost, can be used both online and offline, this program has a number of different advantages that can be compared to making transactions sooner, including the ability to service many types of funds, and the ability to monitor organizations' cash studies in one program.
Powon is a useful kashir program for retail companies, living rooms, barber shops, etc., you can get this app from Google Play Store.
3. Cash Book Software
Undoubtedly one of the best cashier programs in 2023, cash registration for micro, small and medium enterprises, this program is able to perform a number of similar duties to record daily money, ledger accounts payment, total sales, accounting reports, this software can be downloaded completely free of charge from Google Play store only.
4. Kamoo Program
Kamoo is one of the best online cashier software, and has probably the most complete options to help with all total sales and order cost, all kinds of companies can use Kamoo as a transaction software.
Some options in the Kamoo program include studies on revenue preparation for each cashier, total sales for each outlet and inventory, to get this software customers can get from Google Play Store completely free of charge.
5. Bukuwarung Program
This program is a suitable program
for SME actors
since it has many capabilities, including the ability to help compile aggregate sales report data, this program can be in a position to calculate the amount of debt charged to companies.
All kinds of MSMEs can use BukuWarung software to help record every corporate transaction, this software can be accessed online and offline and can be downloaded by Google Play Store completely free of charge
6. Olsera POS Software
This software is no less fascinating than various cashier software functionality, Olsera POS is a software included in the list of suggestions for the best cashier functionality, this cashier software can be used on Android iOS to software similar to Windows system.
7. Free cashier app
As the title suggests, the free cashier app is a free cashier program, may simplify the method of recording funds during transactions, this program is designed as a container to make total sales transactions based on mobile devices
The free Cashier app can be used on Android Kitkat modules or additional modulesThis software can be downloaded completely free of charge from Google Play Store
8. Qasir Pos Software
It is a software that can be used at no cost to assist vendors in transactions to handle goods without restrictions, printing receipts,
digital funds
similar to ShopeePay Jobay OVOQRIS to cellular banking.
Qasir Pos is among the right cashier software to serve similar companies, for electronics luxury for merchandise, supermarket, service companies, trend companies, this software is kind of known among entrepreneurs.
9. Keyhut Program
The old-looking Keyhut software has a lightweight system and is compatible with old computers, so, if you have an old computer unused, you can download the Keyhut app, after that, you will already have a good enough cash register to record transactions.
After that, what's more important is that you can use this app for free, you don't even need to go online to use this app.
10. VendHQ Software
For those who want a smart cash registration application for the desktop with a more attractive and modern look VendHQ is the best option, featuring a modern user interface And you can also use it
offline
with different limitations, Also there are many features available in VendHQ, however, Some of the best features are reserved for premium users only, the free version that you can only use to support a single cash registration.
11. uniCenta
This software is a business oriented Kashir software, as the features in UniCenta are not only about recording sales transactions, but there are also features for SMEs in general, UniCenta has distinct features such as inventory management,
customer relationship management
and employee management reporting, this app can be used for many devices, whether computer or HP.
Conclusion:
Cashier software is generally designed for simple and fast operation, makes it easier to train employees to use it, it also comes in basic functions such as tax calculation, receipt creation, basic sale tracking, and can be easily programmed for operators.
2. <<
What is a cashier system and why should traders use it?
>>,
ikajo