Simplify your business with the best point of sale software
A point of sale system facilitates transactions in retail sales. An example of a well-known POS system is the cash register. Modern POS systems are a combination of hardware and software that often include a barcode scanner, card reader, cash drawer, and receipt printer. The client interface is often a touch screen. The simplest modern POS system is a credit card scanner attached to a tablet.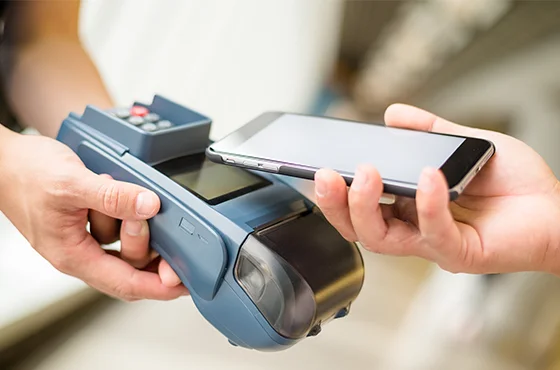 Best POS System 2023:
Toast: The best point of sale software for restaurants of all sizes
Toast provides POS software for small restaurants, big chains and everything in between. It's an all-in-one platform for restaurant owners to run their businesses.
Toast software is an all-in-one POS system that helps busy restaurant owners accept and track their sales. The software has everything you need to manage your restaurant's sales, including front- and back-of-house technology and guest-facing technology. Toast serves restaurants of all sizes, including fine dining, casual restaurants, bars, nightclubs, coffee shops, bakeries, and chains.
You can use Toast to process credit and debit card transactions and take contactless payments. The system includes features for marketing, staff scheduling, and online ordering. Toast's extensive partner network also gives you access to many third-party apps.
Lightspeed Software: Best Retail POS System
Lightspeed is a leading point-of-sale provider for businesses in the retail and restaurant industries. We picked it as the best retail point of sale because it has an impressive set of features geared toward retailers, including advanced loyalty tools and inventory management.
In 2020, Lightspeed acquired e-commerce platform ShopKeep, which allows retailers to sell their goods online — and continues to expand its e-commerce presence. Now introducing Lightspeed eCom, a platform that helps business owners set up an online store, sell their products on social media, and operate multiple stores under one dashboard.
CardConnect: The Best Point of Sale System for Payment Methods
CardConnect is not your standard POS system. Instead, it offers a suite of business commerce services, including CardPointe (for businesses), Clover (for small shops), Gateway and Plugins (for e-commerce), Bolt (for software), CoPilot (for partners), and Contactless Payments. (for programs).
One aspect that stands out about CardConnect is its security. Provides secure, straightforward solutions and PCI-compliant features.
Small businesses looking for point of sale software through CardConnect can consider two primary options - CardPointe and Clover. The two platforms are similar, but one may be better suited to your business needs.
CardPointe is a web-based point of sale system with features such as transaction management. You get access to virtual terminals and countertops, which give you the flexibility to process payments the way you want. CardPointe has free mobile apps, hosted payment pages, and Bolt-like integrations. You can also add functionality such as shopping carts.
Lavu: Best Customization POS System
Lavu software is a highly customizable iPad-based POS system for restaurants of all sizes. It is an especially good choice for coffee shops, pizzerias, food trucks, and wineries. When you sign up for Lavu, you can choose from several point-of-sale devices and accessories, including terminals, kitchen display systems, cash drawers, and networking devices.
One of the best things about Lavu is its integration capabilities. It supports third-party payment processors such as BridgePay, Heartland, PayPal, and Square. If you prefer, you can accept customer payments through Lavu Pay, its in-house payment solution. This wide range, along with the many features, gives you the flexibility to put together a POS system that works for your restaurant.
Point of sale terminal plans start at $69 per month, but you'll need to contact the company for a custom quote if your restaurant has multiple locations.
conclusion:
The best POS systems do much more than just process customer payments. These systems help you manage sales, track inventory, and improve day-to-day business operations by offering multiple hardware options and feature-rich POS software.
Transparent pricing, intuitive flows, and access to live support are also important when choosing your point of sale software and systems.