What is Electronic Maintenance Management System (CMMS)?
Computerized Maintenance Management System or CMMS is software that centralizes maintenance information and facilitates maintenance operations. It helps improve the use and availability of physical equipment such as vehicles, machinery, communications, plant infrastructure, and other assets. Also referred to as CMMIS or Computerized Maintenance Management Information System, CMMS systems are found in manufacturing, oil and gas production, power generation, construction, transportation and other industries where physical infrastructure is critical.
The core of CMMS is its database. It contains a data form that organizes information about the assets that the maintenance organization is tasked with maintaining, as well as the equipment, materials, and other resources to do so.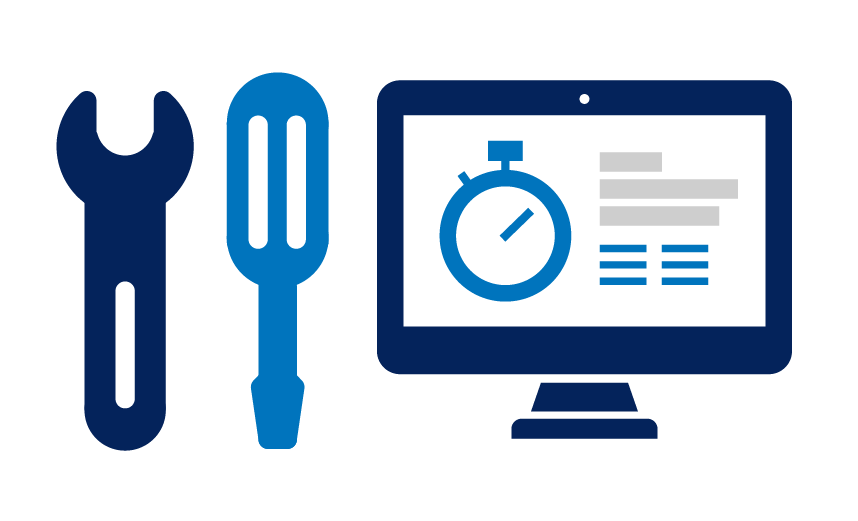 Scheduling features
When you have many people in multiple locations responsible for maintenance, your scheduling system must be a well-equipped machine, or else your backlog is going to be insane. CMMS software gives you a maintenance calendar that you can easily view and update, providing greater visibility into your maintenance resources. Most programs also include filters to focus on the information you want to see, so you don't get overwhelmed by the entire maintenance calendar.
If efficient scheduling is your main priority, eMaint CMMS is a great option to consider. They make it easy to change your maintenance schedule when staff availability or inventory changes. You can even set work orders on a specific day and for a certain period of time to prevent maintenance requests from being backed up.
Preventive maintenance
Just like most cars need oil every three to six months, most large machines have a recommended time frame for frequent preventive maintenance. With CMMS, you can automate these work orders to be automatically generated according to your preferred maintenance schedule. With work orders scheduled months in advance, you can easily plan around to avoid double booking for any of your technicians.
UpKeep is the #1 mobile CMMS and is a solid choice for companies that focus most of their focus on preventative maintenance. The software works on most platforms and is known to extend the life cycle of your hardware and help maintenance teams become faster and more efficient. The system also gives updates when the work is completed.
System Monitor
While preventative maintenance is important, your devices will still have problems eventually. A CMMS that monitors your systems and determines if something is wrong with a hardware device can help you spot the problem early and fix it before it gets worse. System monitoring only works if the device can be connected to the CMMS via the Internet or a wired connection. If you don't have any hardware that can do this, then system monitoring is not important to your organization.
Hippo CMMS uses your hardware identification tags to store and access asset and warranty information in the system. These tags can be as simple as naming each asset in the CMMS and attaching a label with that name to the device, or you can attach barcodes or RFID tags to devices and scan them with your mobile device to get the correct information. Within the information about each asset registered in the CMMS, you can attach documents, photos, and any comments about past maintenance, giving future technicians all the basic information they need.
CMMS benefits include:
Asset visibility: Centralized information in a CMMS database allows maintenance managers and teams to communicate almost instantly when an asset is purchased, when maintenance is performed, fault frequency, parts used, efficiency assessments, and more.
Workflow visibility: Dashboards and visuals can be adjusted to technician and other roles to assess status and progress in near real time. Maintenance teams can quickly discover where an asset is, what it needs, who should be working on it and when.
Automation: Automating manual tasks such as ordering parts, replenishing MRO stock, scheduling shifts, gathering information for audits, and other administrative duties helps save time, reduce errors, improve productivity, and focus teams on maintenance — not administrative tasks.
Simplified processes: Work orders can be viewed and tracked by all parties involved. Details can be shared via mobile devices to coordinate work in the field with operational centers. The distribution and use of materials and resources can be prioritized.
Field Workforce Management: Internal and external field workforce management can be complex and costly. CMMS and EAM capabilities can cost-effectively standardize and deploy internal teams and external partnerships. The latest EAM solutions deliver advances in connectivity, mobility, augmented reality and blockchain to transform operations in the field.
Preventive Maintenance: CMMS data enables maintenance operations to move from a reactive approach to a proactive approach, so an advanced asset maintenance strategy can be developed. Data from daily activities as well as sensors, meters, and other IoT devices can provide insights into operations and assets, inform preventative measures and trigger alerts before assets fail or underperform.
Consistency and knowledge transfer: Documentation, repair manuals, and media capture maintenance procedures can be stored in CMMS and linked to corresponding assets. Acquiring and maintaining this knowledge creates consistent procedures and mastery. It also preserves that knowledge that will be passed on to the new technicians, rather than going out the door with the departing staff.
Compliance management:
Compliance audits can disrupt maintenance and asset-intensive business operations as a whole. CMMS data greatly facilitates the audit process by creating responses and reports tailored to audit requirements.
Health, Safety and Environment: In line with the Department of Compliance, CMMS and EAM centrally report on HSE concerns. The objectives are to reduce risks and maintain a safe operating environment. CMMS and EAM can provide investigations to analyze recurring incidents or defects, track corrective actions and incidents, and manage process change.