Electronic archiving plays an increasingly important role in organizations, where users produce more and more content, and there are many reasons to retain this information, starting with the practical need to retrieve often old records.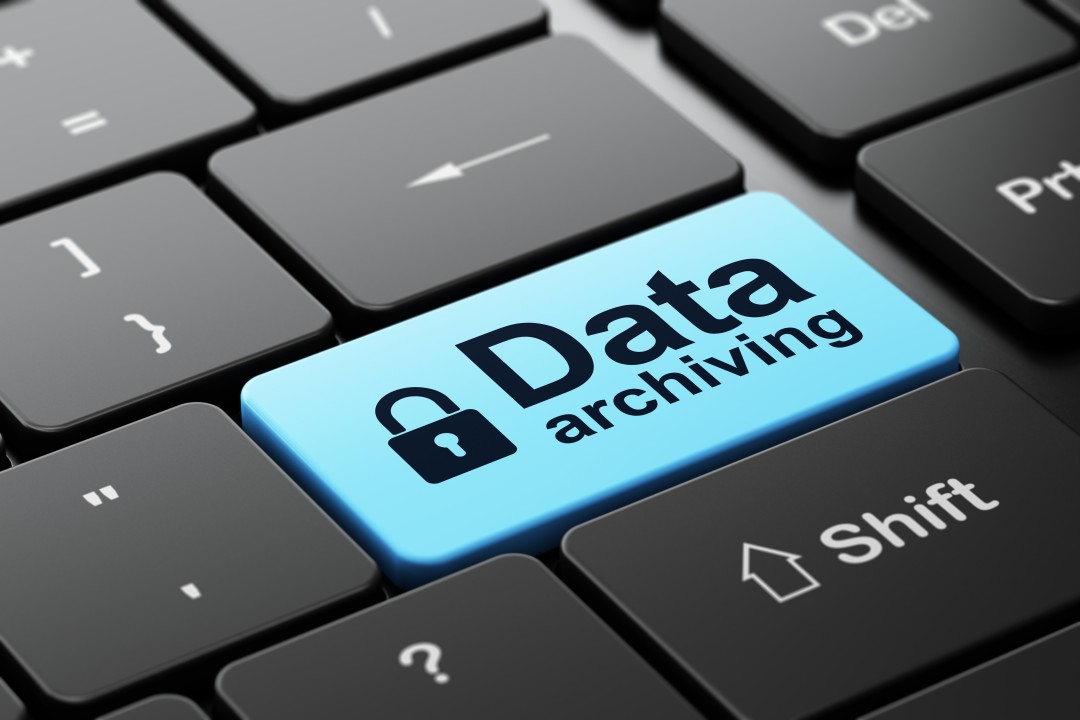 What is electronic archiving?
Electronic archiving
refers to the storage of documents on a computer-readable digital data holder, this can include paper documents, but also can archive documents already in digital form, for example, emails.
What is electronic archiving function?
The basic digital archivefunction is to store documents created in digital format, too, this can be called a file, which is the equivalent of a data module that can be used by applications installed on a computer.
The main requirements covered by
the digital archive
are to create and provide one space for consultation and storage of documents that facilitate the arrangement of data and avoid duplication of information, the main objective of which is in organizations to save time and money by obtaining an innovative alternative to document dissemination.
Electronic Archiving Solutions
To digitally archive your documents, there are two types of solutions:
SAE electronic archiving systems that allow the retention, consultation and retrieval of digital documents
Electronic document management EDM which manages documents and archives but does not guarantee their authenticity or durability.
Steps to create a digital archive
To create a smooth and successful digital archive, there are a few steps to follow, of which we mention:
Objective setting and process of action
Selection of documents for digital archives
Define digital file structure
Choose the right package
Digitization and validation of documents
Add structure metadata
Damage (partial) to the physical file
Five keys to digital archiving
Durability
Documents must remain unchanged throughout the retention period.
Confidentiality
Documents should only be available to the persons concerned.
Feedback
Documents must be able to be recovered at any time by the company.
Availability
Documents must be able to be retrieved at any time by users in order to use them.
Integrity
Documents must not be modifiable over time and the company must be able to prove it, so time stamping and registration systems must be put in place.
Can all types of documents be digitally archived?
The most obvious documents for digital archiving are those in Word, Excel or PDF format. However, it is increasingly important to digitally archive other types of documents, such as those attached to emails.
Records can also be recorded on other information transfer companies, and some document management packages provide the possibility to digitally archive information from alternative operators as well, in the document management manual, a series of appropriate packages are provided so that you can archive alternative formatted documents and support information.
Importance of archiving electronic archiving
In general, e-archiving provides a means of retaining and regulating digital content in the long term which typically includes sets of documents, alerts, chat dialog boxes, photos, video, audio recordings and more, All are digitally stored and accessible at any time in the future digital archive may be as simple as indexed hard drive, But it usually includes advanced features that ensure easy data search and retrieval, even when very large amounts of information are included.
For more benefits follow us the top 7 benefits of e-archiving:
1. Data Protection
E-archive
provides exceptional levels of security:
First, you can activate two-factor authentication to ensure safe access for authorized users
Secondly, the digital system allows role-based logging, which means that each employee or authorized party can have different access rights, tracking records show the user's activity and logins.
Third, when it comes to data transfer, you can use encryption technology to secure private information during transfer.
2. Sustainable business practices
Sustainable business development is not just a nice phrase to add to your business description, sustainability is an integral part of a modern company that seeks to attract customers and investments.
E-archive is your transition tool to get rid of paper and embrace environmentally friendly processes, only by replacing paper with digital archive to store and control documents, you can save a lot of paper and adopt restorative practices.
3. Reduce liability risk
Through electronic archiving, companies have round-the-clock access to all important documents - for example on production, testing, inspection, delivery, occupational health and safety, quality compliance, and more, these documents are archived in line with audit requirements, which means they can be accounted for at all stages of their life cycle.
Electronic archiving records everything, from when and how the document is created, to who changed what and how it was archived, this can provide critical protection against legal and financial consequences in case of liability issues.
4. Meet deadlines
When it comes to statutory retention periods, not all business documents are equal, as different document types and forms are subject to different retention rules, automatic retention periods and deletion deadlines are useful tools that help companies to ensure that their archives are fully compliant, they prevent early or accidental deletion, and when documents need to be deleted (like those containing personal data according to the EU's General Data Protection Regulation), they provide evidence of deletion.
5. Higher level of productivity
Creating, coordinating and storing documents more easily gives all participants the opportunity to focus on the most important tasks at hand. Through electronic document archiving, the company can easily improve its schedules, the tools available are ideal for ensuring timely creation of records and escalation of bottlenecks. These features, combined with easy access, simplify the staff task and reduce time waste.
6. Document management consistency
It can be very difficult to provide consistent storage, updating and coordination of content when relying on hard copies of documents, electronic document archiving makes it easier to ensure consistency, and the implementation of digital workflows gives everyone an idea of how to create and store documents, there will be no room for error when employees have such guidance.
7. Evacuate space and reduce cost
Although this may seem like a secondary advantage for some, entrepreneurs and enterprise managers know how much space the traditional document storage system will occupy.
Going down the electronic path saves a lot of office space, electronic archiving allows documents to rehire an entire room that could have been allocated to keep documents safe, instead, the company can move to a smaller office and reduce the cost of rent.
Also when it comes to saving money, electronic archiving of documents offers additional opportunities, in terms of the cost of tanks and supplies and keeping the database in a perfect high order, affordable.
Summary:
If you do not want to allocate space for file cabinets, electronic storage provides a good alternative, your laptop or desktop can record your business transactions, send and store invoices, keep your financial records without occupying any extra space, can do bookkeeping on your behalf, add expenses and income.
Topics that may concern you:
reference
2. <<
A Guide to Archiving of Electronic Records
>>,
The HSRAA