The ECM software is officially known as the Corporate Content Management Software, a document management system that provides you with the ability to control your organization's information and flow of that information. The ECM software is important because it provides you with a great deal of benefits, which we will recognize in our article today, but at the outset let's understand in detail what ECM means, and how important it is for business?.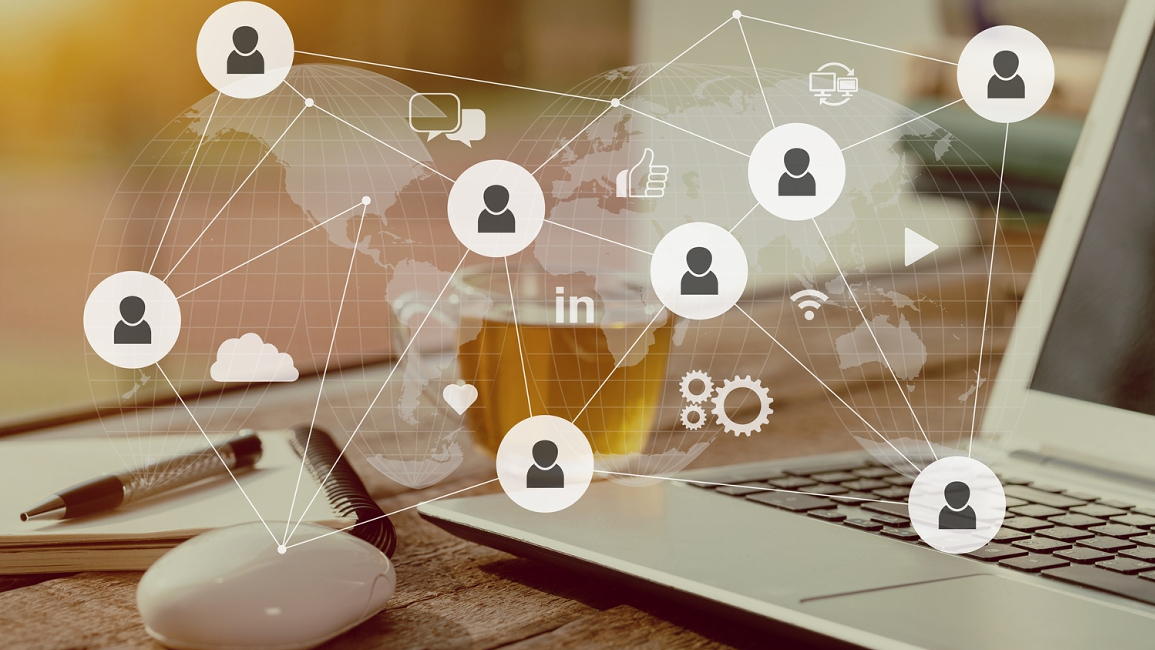 What is ECM corporate content management software?
Enterprise Content Management Software (ECM), is a global approach to managing company information? Which makes it possible to take into account all the content system ", organized or not, whatever its source, especially in a multi-channel context, Its goal is to i
documents
and all data into a common repository and intelligently organized according to their uses and life cycle, to facilitate their use by teams and therefore, ECM is particularly concerned with improving business processes and providing related collaborative tools.
The Importance of ECM Corporate Content Management Software for Business
Companies experience increased information on invoice, contract and document management data flow problems tend to cause efficiency and productivity problems, So companies need to have a well-structured ECM software in place, Just like the "
Fekrait
" software to manage the content of companies.
Through the ECM Corporate Content Management software, your company will gain the ability not only to streamline processes, but also to provide important resources that will actually help achieve your bottom line, as ECM tracks all your organization's information digitally, far from submitting paper documents incorrectly, incomplete or even duplicate.
It also enables ECM to make all your documents centralized and easily searched, and in essence, each document is mechanically linked to the appropriate account, while the organization is key to productivity; This can be incredibly useful in all areas of your business, and ECM's corporate content management software significantly reduces operating costs.
Benefits of ECM Corporate Content Management Software
In addition to what we mentioned above about the importance of ECM for your business, especially when you adopt software Fekrait for corporate content management from
Fekrait Software Organization
, here are other general benefits that will increase your interest in the program:
1. Increased productivity
Professionals spend 50% of their time searching for information and take an average of 18 minutes to locate each document. Document management is one of the most important advantages of content management in an enterprise. It should be very simple. Document location should take only a few seconds, allowing information workers to focus on other productive duties.
2. Risk reduction
This is one of the most important advantages of ECM, by restricting access to documents and licensing, ECM enables organizations to prevent
data
violations and reduce the risk of information falling into the wrong hands, as proper implementation can help your organization reduce the risk of non-compliance with different regulatory standards.
3. Reducing storage and operating costs
Obtaining a paperless office is extremely difficult, if not impossible; However, moving from paper documents to digital documents provides a light atmosphere of paper, and here is one of the most important advantages of ECM CM software, because it allows organizations to reduce the amount of paper and physical storage space needed, resulting in a significant reduction in deposit time and associated expenses (shipping, storage, etc.).
4. Speed of access to information
ECM helps you get real-time data and reports on demand, allowing you to streamline end-of-month closures, payment services and a highly documented import audit process.
ECM corporate content management software with which you and your employees do not need a specialist to extract data and run custom reports information, which means that information is available to everyone who needs it, when it needs it From anywhere, being able to find quickly and accurately all the information you need with just one click is a great benefit for all areas of your business, especially for the
Finance Department
And that's what you'll also find in the "Fekrait" software to manage the content of companies.
Components of ECM corporate content management software
Enterprise content management can be divided into these key components:
1. Capture
This component includes data entry, data creation by converting paper documents into electronic format, and information organization.
2. Management
The Department provides access to tools such as document management, collaborative programmes,
web content management
and records management to reconcile, modify and exploit information.
3. Storage
Storage works on the temporary preservation of information, and allows users to consult and modify this information.
4. Retention and delivery
Provides protection for information that changes infrequently, relying on records management functions, among others Delivery disseminates the required information to customers and users.
How do I start working with ECM?
Organizations that are serious about digital transformation must begin with the basics, adopting the following points:
1. Select the role content plays in your business
The successful adoption of ECM starts with an enterprise evaluation, by answering these questions
- Where are the paper documents that slow down the results?
- Where is the business content located in the organization? Is it in file shares, cloud warehouses or ECM system?
- What is your strategy for governance, compliance and document retention?
2. Select a preliminary project
ECM solutions are scalable and often start with a section or business line Once all stakeholders are involved and input is provided, develop a measurable vision and objectives for the management solution Then, do a thorough test, train the user, spread the solution, And know that often, the success of the solution spreads to other sections, which start to push to be the next project.
3. Expanding ECM via enterprise
ECM is best deployed as an enterprise solution, once the first project is completed, many elements and procedures can be reused, making subsequent
projects
less expensive and faster to publish, and many companies are developing a common services strategy to maximize their investments in individuals, content and technology.
Conclusion:
Last but not least, we mention that when you adopt ECM corporate content management software in your business, All procedures related to your company will be completely streamlined, this will result in savings across your entire organization, As an additional bonus, this will eliminate your company's paper consumption as we have indicated, Which tends to increase, as ECM provides time, If your data is unregulated, it will not only become difficult to analyze, but also take longer to analyze.
Other topics:
References
1. << What is an ECM file? >>, lifewire.
2.<<
How to manage unregulated data using ERM
>>,
techtarget
.