Many companies are moving to digital work in the face of the constraints of the current entrepreneurial environment, in particular adopting the idea of automating human resources, with the aim of reducing errors, saving time, improving profitability, increasing productivity and improving performance, all of which are advantages of establishing HR information system especially in small companies, what are the basics of automating this system?, Read on.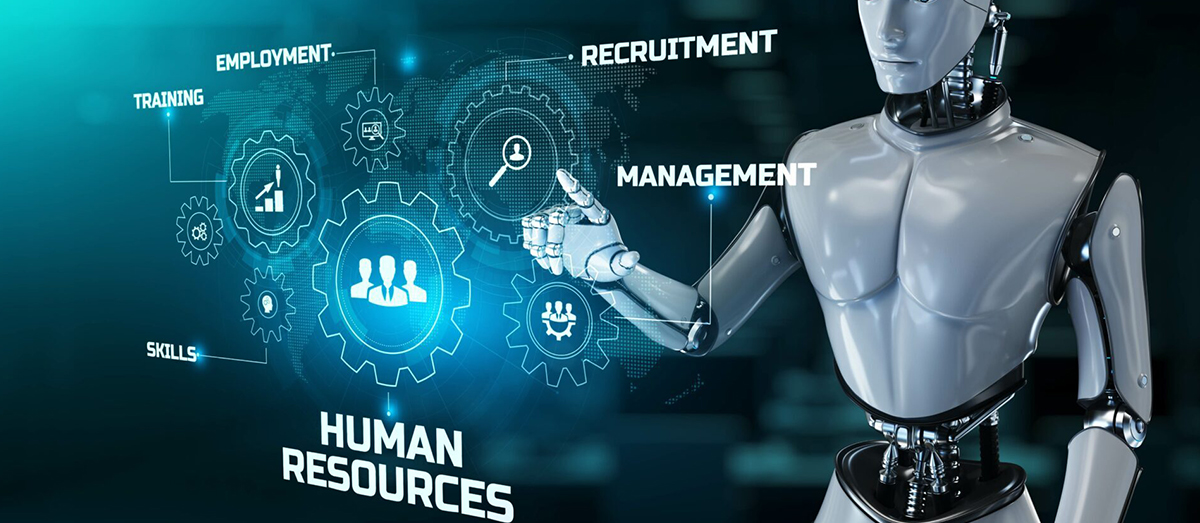 What is the automation of HR processes?
HR automation uses a program to digitize and automate recurring and time-consuming tasks, including
employee
qualification management, payroll, time control, and benefit management.
The automation of HR operations also allows the implementation of most of the services of small companies in terms of employee recruitment, where the appointment of an employee requires specific and mandatory tasks under the company's responsibility: Declaration of employment, medical visit, drafting of the contract of employment, fixed-term contract to be awarded to employees within a specified scope, etc., highlights the role of human resources automation, which allows all those elements, as well as the automation of the drafting of documents, letters or employment contracts.
The importance of automating the human resources of small businesses
Automation is available to all companies, including whatever size, as the solutions available on the market offer tools that are easy to set up, without technical knowledge, ranging from automatic software and an online accessible platform, and they fit perfectly into contracts, they are perfectly adapted to
companies
' needs (units, selective functions, etc.) and with their budget, therefore, all actors in the human resources function can invest in and benefit from this automation.
Automation of small businesses' human resources
HR function can be assumed for a small company, small team or one person who also has other responsibilities, For example, a small company's human resources manager may also deal with training, processing expenses,
payroll
and other administrative functions. This is why automating human resources processes is as important in a small business environment as in a large enterprise productivity gains brought by automation have a greater impact because human resources have fewer resources and smaller budgets.
Benefits of Staff Human Resources Automation
The automation of human resources improves staff members' experiences and increases the efficiency of operations by eliminating recurring tasks, as well as other benefits.
Staff Liberation
Freeing human resources staff from manual tasks is one of the most important goals of human resources automation. The latter has an undeniable impact on the end result. Instead of spending time on paperwork and filing, employees can focus on more important activities such as strategy development and
data analysis
.
Response Speed
HR automation keeps staff requests and work elements moving by directing items to the right person, updating cases, sending alerts when items are approaching the deadline, or are dormant for a very long time, HR automation picks up requests from email or chat, and starts working without any additional effort from you or your team.
Staff independence
Human resources automation gives staff more autonomy in the workplace even those who do not belong to the HR team human resources management team ", where they will be able to take matters into their own hands, and will not always have to rely on the HRM team for support For example, if you automate your HR information system s payroll and
tax
receipts, without the need to involve members of the HR team.
What human resources functions can be automated?
Here are some core human resources functions that can be improved using automation:
Keep and manage employee records in accordance with government regulations in the warehouse.
Automatically store staffing applications submitted through online forms in the ECM warehouse and appoint them to the recruitment officer for review.
Qualify new employees by sending them confidentiality agreements, exemptions and other forms, once completed, they are sent to the corresponding folders in the warehouse.
Track when employees become eligible to register for benefits.
What are the highlights of human resource automation for small businesses?
The automation of human resources comes to the rescue of many human resources departments, which are still overwhelmed with the management and paperwork required for manual processing of their tasks, but in order for the rescue to be carried out in peace the fundamentals of the automation of human resources must be adhered to, including:
1. Choose the right solution for your small project
Choosing the right solution in HR management is critical for the future of your small business ", wrong decision-making may increase the rate of burning funds by obtaining an inappropriate human resources
programme
that cannot support you during expansion, Therefore, you must choose to solve a human resources management system that responds to your current problems at an acceptable cost that means you can continue to afford them over the years as you progress.
2. Prioritization
As a small business or start-up, you don't necessarily have time to focus on how to manage human resources - mainly because you're already very busy, but you still need a solution to be more efficient in your daily life, and perhaps the most important advice you should adopt is to identify three of the most difficult and time-consuming aspects of HR operations, and focus on automating these aspects.
3. Granting of access
The automation of HR processes should enable you to automatically grant access to new employees based on predetermined criteria, and it is also possible that employees will need access to additional
apps
and tools over time, here the automation of HR allows any employee to request access to the app and its acceptance or rejection by their manager.
4. Creating a Workflow
One of the first areas you should focus on when trying to implement HR automation is to create a workflow, if you are able to automate the workflow in your HR team, you will remove the friction that currently exists in many of your
operations
.
Using HR workflow software, the burden can be removed from the HR department, and if you want to take this automation software beyond your HR tasks, then the business workflow can be integrated into any part of your organization's business process.
Conclusion:
Many companies lack significant human resources, which can lead to stress especially for the HR manager, but by automating HR processes,
these companies
will be able to help alleviate the manual work required for their current HR staff.
reference
1. <<
How to Prepare for the Switch to an Automated HR System
>>،
business
2. <<
Small HR Functions Can Adopt Automation Technologies, Too
>>,
shrm