The POS system is the central hub of your business; It creates the intersection between sales, inventory management, payment processing and customer management, the POS software ensures that all your operations work together seamlessly, the POS systems facilitate transactions in retail sales, and to highlight more how important POS software is in streamlining your business, read on.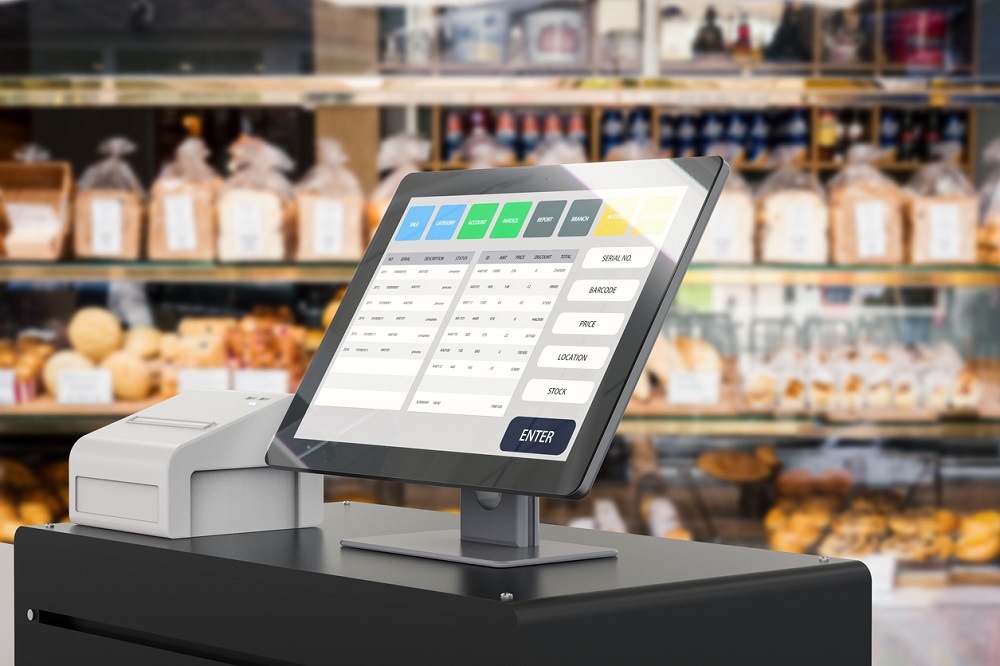 What are POS software?
POS software is an essential tool for each small business owner, it is able to streamline sales processes, payments, inventory and manage business functions such as accounting, listing and more, and refers to the term Marketing "point of sale" to the physical location within the store where a retail transaction takes place when the customer pays the merchant for goods or services, and using appropriate POS software, you can quickly dispose of a lot of manual tasks and
enter data
, which can avoid errors.
Who uses POS software?
POS software is available to almost all companies and industries today, where almost any company operating in any industry can benefit from having a POS system, from which we mention:
Retailers
Restaurants and Food Services
Hotels and hospitality venues
Gym and Fitness Lounges
Online retailers
Benefits of POS software
POS software is important for any organization that needs to process customer payments, and POS software often offers the following benefits to its users:
1. Improving efficiency and reducing costs
Good POS software gives you access to valuable data and reporting tools so you can get insight into the overall trends and performance of the business in relation to your goals When you track your
operations
, you can improve efficiency and reduce unnecessary costs With effective POS software you will be able to identify areas that perform well and improve those that need more attention.
2. Streamlining inventory management
POS software is usually available on inventory management features that help you track, manage and order inventory as needed and since most POS systems can be integrated with other platforms, This could streamline the entire supply
chain process
POS software also helps manage alerts when items drop, Enabling it to immediately re-order and avoid stock depletion, modern inventory management systems can also automatically place orders.
3. Staff management
POS software helps you track people who worked every shift, and the advanced POS system can provide you with reports on each employee's sales performance and commission rate calculation. This helps you track each employee's progress towards achieving their goals and determine how to support or reward them.
4. Customer Encouragement
POS software is important because it collects all your sales, inventory and customer data. Using this information, you can calculate and implement marketing campaigns that encourage customers to come to your
store
while maintaining your bottom line.
Depending on your point of sale capabilities, you can set up flexible promotions based on items, order amount, membership level and more, and then, point of sale software can automatically apply these promotions to any sales, saving you time and effort to manually calculate everything.
Best POS Software for 2023
The best POS software does much more than just process customer payments. These systems help you manage sales, track inventory and improve everyday business processes by offering many hardware options and feature-rich POS software, most notably:
Fekrait Software: Best Inventory and Point of Sale (POS) Accounting and Management Software
Fekrait from Fekrait Software is one of the most important POS software for companies, retailers and all businesses business ", an online cloud accounting program for shops and businesses, Which makes your accounts in your pocket wherever you are and whenever you want.
Fekrait POS allows you to manage all your business and associated operations in a
smart digital
way through a range of software, Which facilitates the functions of managing accounts and financial affairs, managing and connecting branches and warehouses and managing personnel and customer relations with full support for e-invoicing compatible with the regulation of the General Authority of Zakat and Income.
Toast: Best POS program for restaurants of all sizes
Toast offers a point-of-sale program for small restaurants, where it helps busy restaurants accept and track their sales. It has everything you need to manage your restaurant sales, including front and back technology from home and guest facing technology. Toast offers restaurants of all sizes, including high-end restaurants, casual restaurants, nightclubs, cafes, bakeries and chains.
You can use Toast to process credit and debit card transactions and take contactless payments, the system includes features for marketing,
employee
scheduling and online ordering.
Lightspeed: Best Retail Point of Sale System
Lightspeed is a leader in providing POS software to companies in the retail and restaurant industries, where we have chosen it as the best retail point of sale because it has a great range of features geared towards retailers, including advanced loyalty tools and inventory management.
Lightspeed has acquired e-commerce platform ShopKeep, which allows retailers to sell their goods online - and continues to expand its e-commerce presence, now offering Lightspeed eCom, a platform that helps business owners create an online store, sell their products on social media, and run multiple stores under one control panel.
CardConnect: Best POS System for Payment Methods
CardConnect is a POS software that offers a range of business services to companies, including CardPointe (for companies), small businesses looking for POS software through CardConnect can consider two basic options - CardPointe and Clover. The two platforms are similar, but one may be more suited to your business needs.
CardPointe is an online POS system with features like transaction management, you have access to virtual terminals and countertops, which give you the flexibility to process payments the way you want, and CardPointe has free
mobile apps
, hosted payment pages and integration processes like Bolt.
Conclusion:
POS systems provide many benefits that we mentioned in the article, perhaps most notably automating the transaction process, tracking sales data, analysing sales patterns, detecting discrepancies, and managing inventory efficiently.
1.<<
POS Systems for Small Business
>>،
kaleidoscot
2.<<
POS Meaning – Definition of Point of Sale System
>>,
miamiherald