Many organizations use ERP to manage customer relationships, accounting, inventory management and other critical areas, and ERP systems solve the problem of managing too many separate tools, enabling companies to handle everything from payroll to HR as a whole and coherent.
What are the best ERP systems in 2023?, Which can keep up with the world of digitization and
automation
in business and problem solving and management from all directions, this is what we will answer in our next article, just read.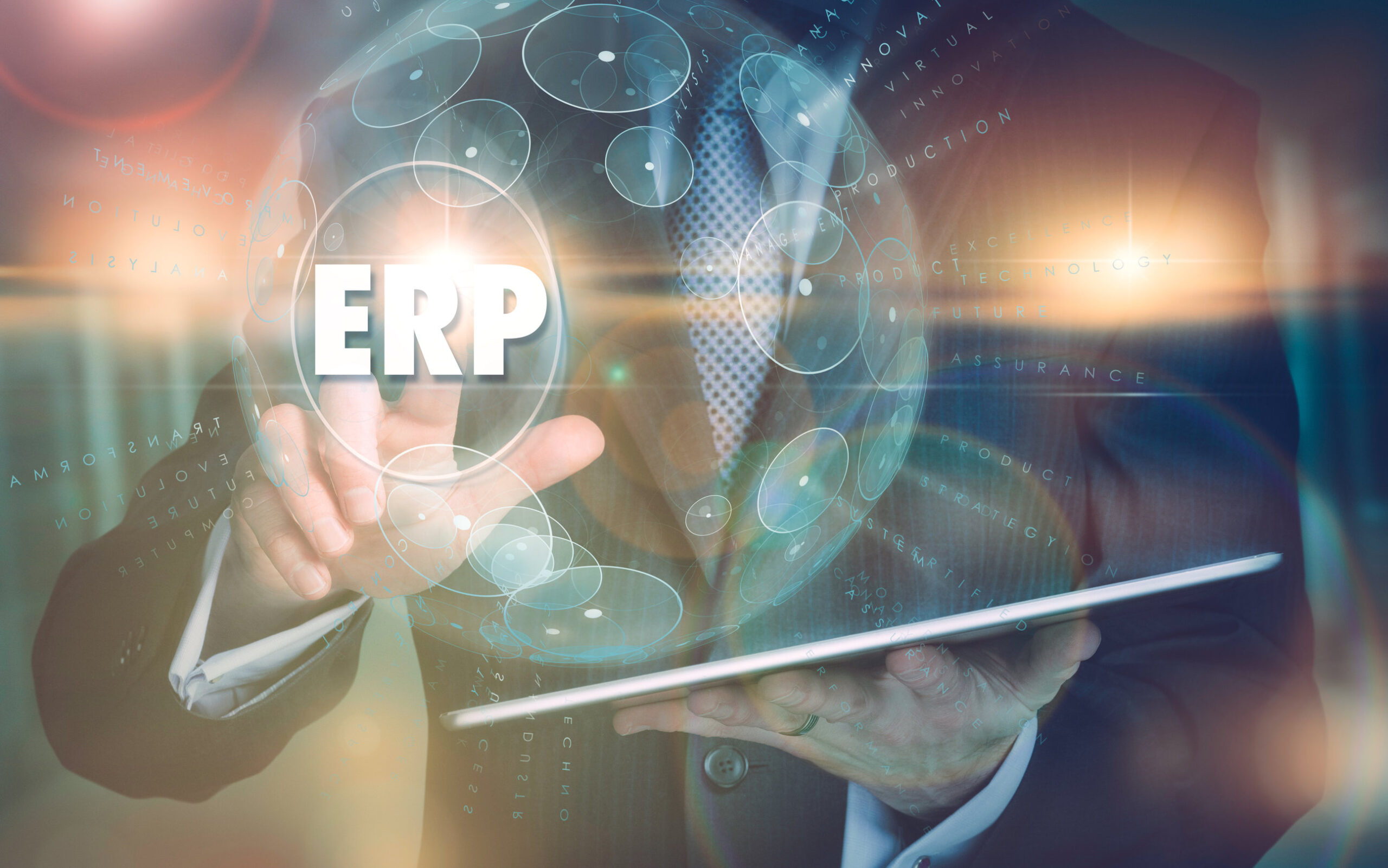 What is ERP?
ERP is the abbreviation for ERP or Business Resource Planning, a term that can refer to the different processes or strategies used by the company to manage its resources, as well as the systems and tools it uses to improve, automate and integrate these processes.
ERP systems are used to manage the company's daily business, helping to manage things like accounting, human resources, procurement,
customer relations (CRM)
, supply chain, manufacturing, engineering, maintenance, projects, services and more.
ERP systems integrate the above functions into one central part of the software, ensuring that the work works as efficiently as possible and provides the enterprise with one source of truth to make better decisions, and in short ERP systems are a set of applications that include the value flow of an enterprise in one environment.
Types of ERP systems
The best ERP systems can be divided into three basic types:
Local ERP Systems
This type of ERP system can only be accessed from the server site, where suppliers install ERP software on desktop computers, allowing full control through enterprise servers, however, this is at the expense of remote access to your ERP system.
Cloud-based ERP systems
Cloud-based ERP systems send data to service providers, who encrypt this information for security, and unlike local solutions,
cloud-based
ERP systems usually rely on subscription, remote access, and continuous support.
Hybrid ERP Systems
ERP hybrid systems combine local and cloud-based functionality, providing flexibility to expand and migrate according to your business needs.
What are the 5 best ERP systems in 2023?
ERP software and systems, each with its advantages and characteristics, vary. Here are the top 5 ERP systems for you, which you can adopt:
1- ERP Cloud Fekrait Software - Integrated software to manage all your business
ERP Cloud Fekrait Software is one of the most powerful ERP systems that digitally transforms your business management, empowering you to rely on modern technology to plan and manage everyday business activities from accounting, follow-up work cycle, procurement, crews, project management, point of sale, risk management and compliance, supply chain operations, to building detailed work reports and financial reports.
The ERP Cloud
Fekrait program
supports electronic billing by connecting with Zakat and Tax Authority. It supports the e-invoicing feature compatible with the regulation of the General Authority for Zakat and Income in the Kingdom in accordance with the Digital Transformation Vision 2030.
ERP Cloud Fekrait Software empowers you to manage all your accounts in the financial accounting system easily and from one place. It allows you to add, edit and search for accounts quickly and easily. It also enables you to follow all stages of the accounting cycle including daily checking of all day-to-day transactions within the facility, recording the transaction (debit/city), date of occurrence, amount and all associated details.
2- Oracle Netsuite - the best ERP software for growth and expansion
Oracle Netsuite is one of the most important ERP systems, it is a fully customizable system designed to support growth, and with this system it is easy to add functions and resources as your business expands, as such, the software is an important ERP system for medium-sized companies that expect to grow in the near future.
3- Microsoft Dynamics 350 - Best for package licenses
Microsoft Dynamics AX is a basically desktop ERP system solution, comes augmented by some complementary web and mobile components, Dynamics AXE ERP covers areas such as business information, warehouse management, financial management, retail, e-commerce, inventory management, project management, service management,
human resources
or manufacturing and distribution.
Microsoft renamed its Dynamics range, and merged all CRM and ERP products into one product as: Dynamics 365, the latter being a one-stop shop, or one entry point, to manage all of the company's business operations and operations, all in the Azure cloud.
4- Epicor ERP
Epicor ERP is an industry-specific modular software used to manage company-wide business operations, Epicor works well to manage accounting, finance, human resources, customers, supply chain, inventory, distribution and manufacturing production management, Epicor offers business management platforms as industry-specific ERP solutions.
Epicor Software Corporation has created the latest technology to integrate ignorance into ERP systems for example, Epicor uses industrial internet of things (IIoT), to connect devices to sensors and logical, programmable controllers (PLCs) on the shop floor of MES Advanced Program (Manufacturing Implementation Program) Which integrates seamlessly with Epicor ERP (and MRP) system, Epicor also provides an advanced comprehensive channel, including e-commerce, and software for retailers.
5- SAP ERP Enterprise Resource Planning (ERP)
SAP ERP is among the ERP systems developed by SAP SE s core business processes in a unified system, The SAP ERP system consists of software components, called modules, Each focuses on a core business function, such as finance, accounting, human resources, production, material management or customer relationship management (CRM). Organizations only use the modules they need to operate their own business.
SAP's various ERP products enable its customers to operate their business operations, including accounting, sales, production, human resources and finance, in an integrated environment, with data from each unit stored in a centralized database. Close integration and shared data store ensures information flow from one component of SAP ERP to another without the need to enter duplicate data and help impose financial, practical and legal controls.
Conclusion:
A key advantage of ERP systems is that they help organizations be more efficient and effective in their operations ERP systems automate and streamline many processes that go into business management, ERP systems also help HR departments to be more efficient in their work by automating recruitment processes, creating profiles for staff and obtaining all the information needed to evaluate performance in one place.
other topics:
reference
1. <<
5 Essential Benefits of Choosing an Efficient ERP System
>>,
readwrite