Benefits of automating administrative tasks
Management automation is the process of using technology to automate administrative tasks.
Simply put, automation is the process of completing repeated and arranged tasks automatically.
Using administrative automation, a near-low manual effort is required to complete administrative workflow tasks.
Usually all you need is software with specific settings that suit your needs.
When the program is performed in your operations, your repeated administrative tasks will be automated and you will never be part of your daily tasks again.
The importance of automating administrative functions
With the advent of automation software, applications and robots online, it is now possible to transfer some or all of the work that employees do in their daily work to a computer system.
Most companies face an option: to continue their activity without reinventing it or embarking on innovation and turning themselves into a more competitive company.
Clearly, your staff spend countless hours a week performing recurring tasks on inappropriate programs.
In any kind of sector, once well integrated, automation will be absorbed as streamlining in terms of financial, organizational, commercial and human resources management but also in terms of managing your teams.
Contrary to popular belief, these features will not replace the human workforce, but will facilitate and support your teams in their tasks.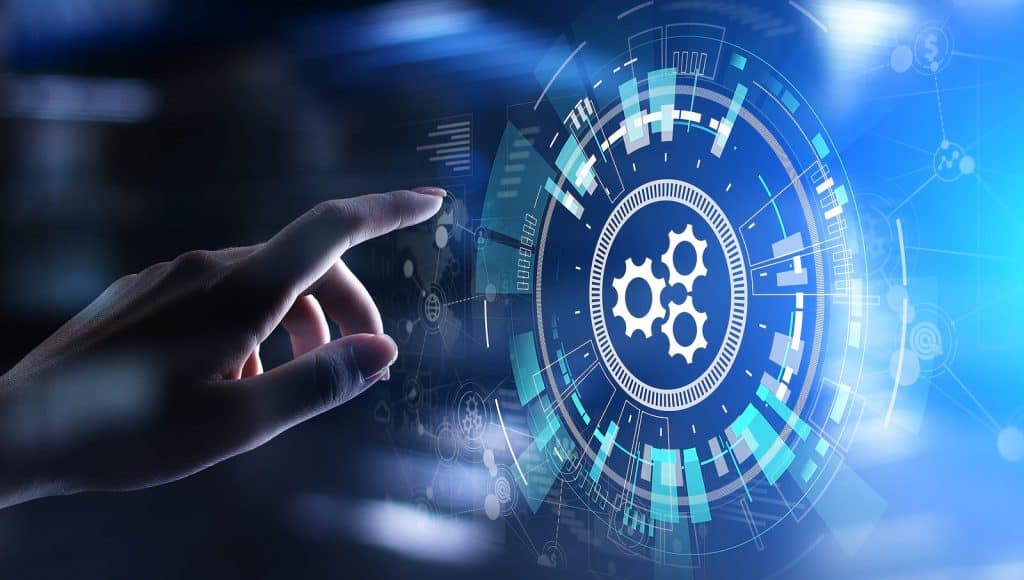 What are the benefits of automating administrative tasks?
Streamlining work: Employees no longer have to manage management tasks themselves, which can sometimes be complex and time-consuming.
Increased productivity: Saving employee time allows greater productivity, and automation allows you to work faster, but also allows employees to be able to devote themselves to another task.
Greater flexibility: Applied technologies for automation can quickly adapt to management changes.
Cost reduction: Automation reduces administrative costs and allows job development in terms of skills and qualifications.
It therefore allows the company better profitability
Faster execution: Accomplish administrative tasks faster using automation.
It therefore makes it possible to avoid administrative delays that could be punishable to the company.
Better quality: enables high precision automation.
Automation is able to detect and correct certain human errors or verify that the process is working properly.
Lower energy consumption: Improving time and streamlining administrative tools also allows reducing energy consumption incurred for administrative tasks.
Automation of administrative tasks therefore has many advantages for a company that saves time, improves response, improves quality and saves money.
What administrative tasks can be automated?
If you want to grow your business to its fullest potential, you can't keep spending most of your time on administrative tasks.
You need a reliable system that supports your most frequent and time-consuming tasks. Your administrative workflow should not be part of your checklist, it should be automated.
Below is a list of daily tasks that must be automatically operated.
Registration of invoice data
Maintain customer databases
Management of the company's expenses
Classification, designation and sorting of documents
Analysis and copying of document data
Document validation
Check your customers' identity
Registration of invoice data
Manual invoice registration procedures are boring and frequent. It not only makes your employees less productive, it also leads to costly mistakes.
Customer Database Management
It can be difficult to keep pace with customer preparation and managing customer databases in a growing business. The recruitment of additional staff is an ineffective solution to this problem. In fact, this only increases unwanted expenses and does not prevent typographical errors that can harm your business.
The solution that many companies have already implemented is the Smart Document Processing Solution (IDP) which gives them a competitive advantage.
The IDP solution can provide you with a fully automated digital registration process for customers. Uses OCR and AI technology to automatically extract information from identity documents. The extracted information can be uploaded immediately to your customer database. In addition, the program can detect fraud attempts by referencing data with blacklists or fraudulent account listings.
Management of the company's expenses
It is important that an organization has a clear overview of its expenditures. However, few enjoy the process of checking and verifying many numbers on a daily basis. Not to mention the impact of human error on your business.
There are solutions that can eliminate these errors and save you time and money. The most important characteristics of these processes are that they must be safe, accurate and fast.
Classification, designation and sorting of documents
In any business, file-keeping, sorting and classification documents are probably the most arduous and frequent tasks performed manually. Employees hate to spend countless hours on tasks for which they are too qualified.
This creates unsatisfied employees and prevents your employees from spending their time on essential tasks that keep your business going.
Fortunately, it is no longer necessary for your business to continue this process manually. Thanks to optical character recognition and machine learning technology, this process can now be automated.
Using workflow automation, your company can:
Significantly increase productivity
Avoid losing documents due to human error
Reduce the additional expenses that have been required so far to control the workflow process.

Document validation
It can be difficult to know whether the document is original or legitimate. Checking each document not only costs you time, but there is also a risk of error, which can ultimately significantly harm your business.
Software has been developed to help you automate the document verification process. Apart from the fact that it saves your business a lot of time and operational cost, it also ensures that all documents are original and authentic.
Check your customers' identity
Welcoming customers and consumers is not only important, but also sensitive. As you already know, your customers' identity must be verified for privacy and security reasons.
Through the software, you can streamline the customer setting process by using an identity verification solution. The right software will automatically identify fraud and misuse attempts and facilitate the process of checking your entire identity.