Effective and secure document and record management is essential for companies to avoid common mistakes, as failure to develop a comprehensive document and record management plan can be time consuming, expensive and can lead to legal problems, so we recommend avoiding these common document management errors which we will list in our article for today, read on.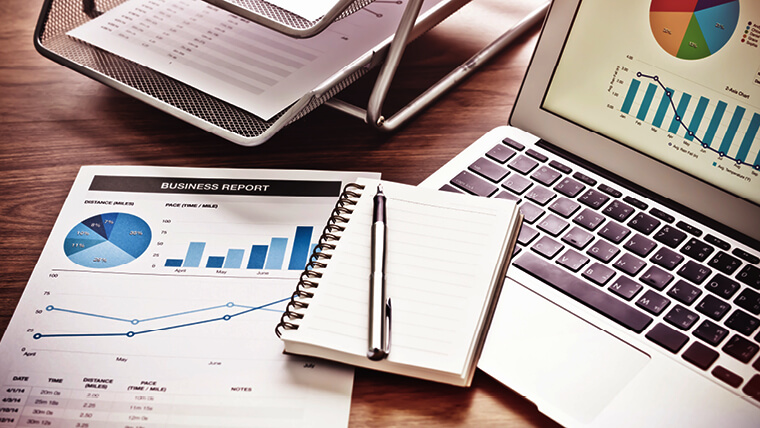 Common errors in document and record management
Document and record management is very important in protecting your company in a number of situations, and is invaluable in audits. Below is a list of errors in document management that should be avoided when managing your company's records:
1. Documents not integrated with operations
Documents do not live in a vacuum, the fact is that they affect and are influenced by a wide range of processes: staff training, auditing, change management, organizational compliance, public administration, etc.
Only a fully integrated document and record management system with all
processes
is capable of preventing problems, for example, if you update a major protocol, without updating staff training requirements, this will lead to a problem at some point, while a document and records management system that allows this integration and maintains an overview of the system helps avoid this type of situation.
2. Not knowing where your files are
It's important to know where all your files are and what information is in each, make sure to keep all your records in one place, this will make it easier for you to find the right documents when needed, saving time and money! The online document management system helps you manage and track your physical records from anywhere worldwide, leading to a smooth way of working.
3. There's no timetable
Lack of an appropriate timetable leads to document and record management In the end, to mix important records with records to be disposed of, Therefore, your organization must have a timetable for keeping records in conjunction with
business
regulations and legal guidance. This will be an important step in determining whether the Register is important or needs to be torn apart, Making handling and logistics in document management a little easier and do not ignore to ensure that your record retention schedule is consistent across all sections to avoid any conflict or accumulation.
4. Non-digitization of paper documents
Not digitizing your physical records can lead to a serious error given the number of information theft attacks and scams, and spying operations going on around the world, your records must be digitized as soon as possible and secured via industry-wide encryption, DDSMS will ensure that you have multiple backups of important records that can be recovered at any time.
5. Non-contracting with professional records management company
The Professional Records Management Company is always up to date with the latest industry guidance and regulatory compliance laws, just as with the fekrait Software System for Document and Record Management, in the aftermath of globalization, as businesses expand, and prepare their weaknesses, it is not surprising that
companies
adopt (of any size) more than ever on the services of records management companies to take care of, secure, maintain and restore their documents and data whenever necessary, as records management companies use state-of-the-art secured document storage facilities and keep pace with all the necessary processes so that organizations can operate without hassle!
6. Incorrectly disposed of documents
Your trash can be a "treasure" not only for thieves who intend to harm your business, but also for your competitors, investigators, photographers and fraudsters, in fact, the Organizational "dumps" are what people with malicious intentions are looking for, the only way to escape this fate while managing documents and records, is to rip documents properly, if you are stalling these documents, you should rethink the potential risks "To leak" information or "steal", which is one of the functions regularly cared for by Records Management Services at Fekrait Software, via
DocSuite ECM
.
7. No change planning
All companies are in the process of growing and constantly changing, especially in the industrial sector, as they grow these companies will need to outsource to more jobs, they will move from managing a few documents to managing thousands of security documents and corrections.
Therefore, document and record management planning should not only take into account your immediate needs, but also take into account future needs and compliance needs.
8. Non-compliance with existing laws and regulations
There seems to be a low likelihood that a company will face a problem due to its failure to comply with the guidelines for the preservation and destruction of documents, as failure to maintain confidential records according to the regulations can lead to legal actions that consume time and money and damage
the brand's reputation
, making sure your organization is accurate when it comes to managing confidential and sensitive documents and records according to the law.
9. Selecting the self-storage unit to store documents off-site
Self-storage units may seem like a cost-effective but actually less secure solution, full-service off-site records management facilities are safer and more accurate when it comes to document management and more important record-keeping.
10. No central document management system established
It is essential that all your digital documents are organized and tracked in a uniform manner, to recover from disasters and protect sensitive information. This is why it is important to create a centralized document and record management system. The most effective way to do this is to use automated document management systems, perhaps using a file server from a document management company and advising
Fekrait secure software servers
.
It is also important to ensure that everyone is aware of how and where documents are stored and tracked in order to prevent document processing multiple times, In addition, automated document and record management also allows you to create automatic requests and reminders, saving you effort and time.
11. Non-classification of specific data
When you find a document and record management solution that works for your company Make sure this includes all your data, including file sharing in email If your records management plan only includes certain types of
data stores
, Or if the facility you identified is only equipped to handle certain types of data Your organization will suffer only in the long run and face a bigger problem that must be overcome in the future.
Conclusion:
Effective document and record management practices are an important aspect of business productivity, and in fact, statistics show that document challenges are usually responsible for more than 21% of organizational productivity loss, and proper records management is not only about arranging your documents efficiently, but also about maintaining the integrity and security of these documents, by avoiding the errors mentioned above.
Important Topics
Reference