12 apps to improve productivity in 2023
Maintaining productivity is crucial when you're trying to run a growing business. You are constantly being pulled in a thousand different directions as a business owner and leader. Between answering customer service emails, updating your store, and promoting your products, it's hard to know where to focus to make sure you're spending your time on tasks that move the needle.
Motivational quotes can be a great addition to inspire you to work and get through your day, but they are not an effective way to help you get things done in the long run. The best productivity apps, on the other hand, ensure that your time is spent on the right tasks, get things you don't need to do out of the loop, and automate chores that aren't worth anyone's time.
To help you get started, we've compiled this list of the 12 best free productivity apps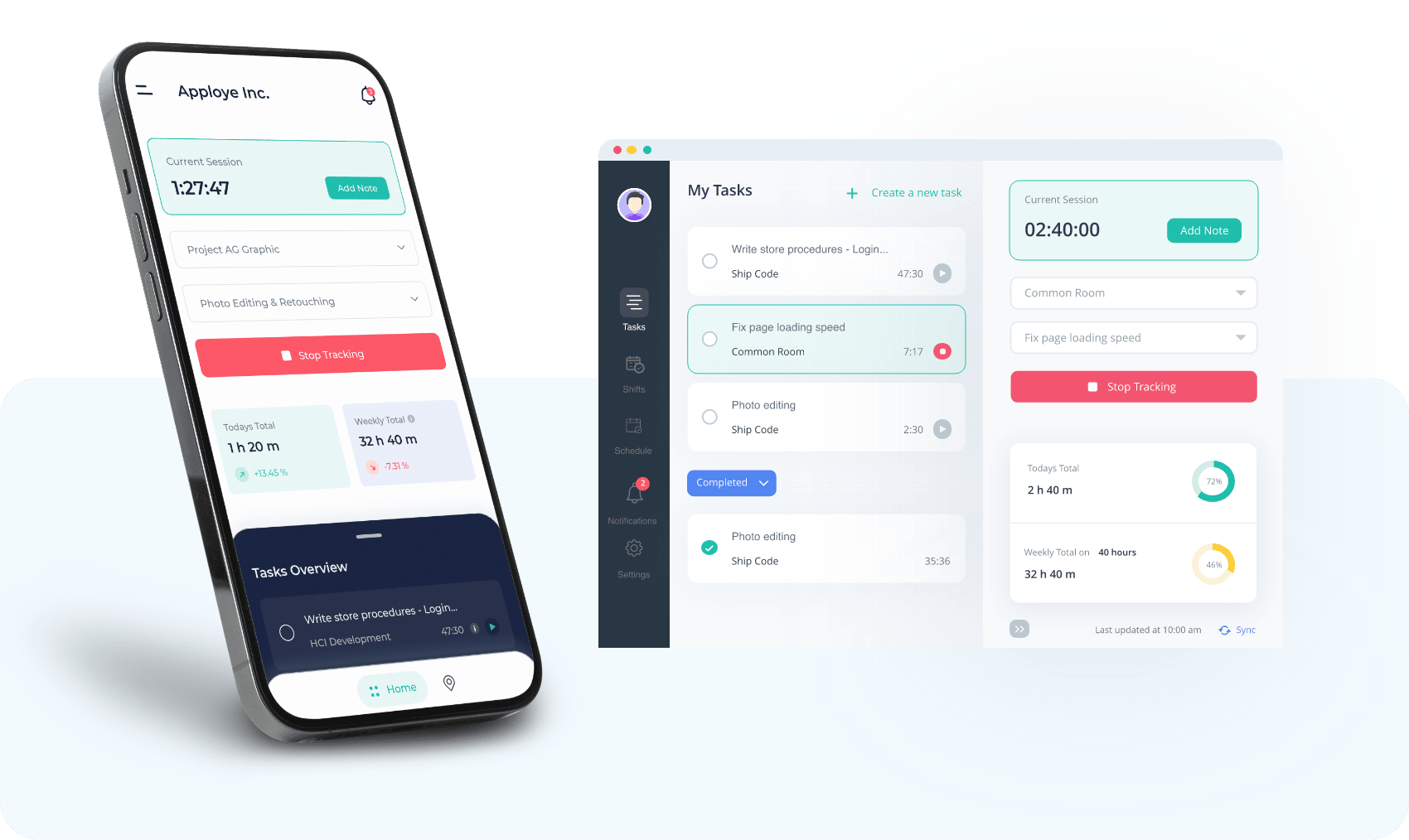 1. Todoist
If you need an app to keep track of all your tasks, Todoist is a great choice. You can use its free plan to create up to 80 projects, which makes it easy to separate pending tasks into as many different lists as you need.
For example, you can create separate lists for work to do and home to do and manage both lists from the same app. Or you can get more granular, creating lists for work, home, errands, email, specific projects, long-term goals, and anything else you need to categorize into a distinct group.
.
Available for: Web browser, macOS app, Windows app, Android, iOS, Apple Watch.
2. StayFocusd app
If you find that you're wasting too much time on social media, news sites, or other online distractions, you can use StayFocusd — a Chrome extension — to block your access to those sites completely.
StayFocusd works by letting you limit the amount of time you want to spend on certain types of websites. So if you want to limit your Twitter scrolling to 10 minutes a day, you can set that up in StayFocusd. When the 10 minutes are up, StayFocusd will block your access to Twitter for however long you tell it.
3. Evernote app
Evernote lets you take notes via text or audio on any device and save them to your account. But you can also integrate it with Google Drive, Gmail, and Outlook to save documents and emails you might need to refer to later, or use the Web Cutter to save entire copies of web pages to your Evernote account.
Then, when you need to look up something you know you have, you don't have to guess where to save it. You can only search in your Evernote account.
4. Zapier
Zapier is an application connector that makes it easy to move data from one application to another without coding experience. Connects to over 5,000 apps to help you automate your workflow.
For example, Zapier's Shopify Zaps will automatically add new orders to your spreadsheet, add new customers to your email marketing tool, create tasks in your project management tool for new orders, and post new products on social media. This ensures that these tasks are completed but does not require any work on your part.
5.Hemi ngway editor
The Hemingway Editor relieves you of these concerns by pointing out spelling and grammar errors, showing which sentences are difficult to read, and indicating words and phrases with simpler alternatives.
You can either type directly into the Hemingway editor or, if you don't want to be bothered with his recommendations while you type, paste the text into the tool to clean things up when you're done writing. It's a good way to capture your ideas without the distraction of trying to make things perfect all at once.
6. Trello
If you're managing projects that need to move from one person or team to another before they're completed, Trello is the perfect productivity project management app.
Using a Trello board, you can create different lanes for each step in your process, move tasks from one lane to another as each is completed, assign tasks to the people who need to complete them, and see the progress of each pending task at a glance.
Trello is ideal for workflows like content marketing, where you have writers, editors, and graphic designers involved, or like recruiting and hiring, where both HR and hiring managers need to complete specific tasks during different parts of the process.
7. Slack app
Slack is a chat app that allows teams to communicate with each other in real time. Individual team members can instant message each other to chat when email asynchrony isn't fast enough, and entire teams can create their own discussion channels for whole-team collaboration.
But where Slack really shines when it comes to productivity is its massive app library. You can connect Slack to almost any other app you use, to do things like create support tickets from Slack discussions, save attachments directly to Dropbox or Google Drive, or add tasks received in Slack to your to-do list.
There are also Slack apps that help you automate the process of getting information from your coworkers. You can add an app that automatically collects updates for daily standbys, takes food orders for a personalized lunch, or sends weekly surveys on employee engagement.
Some of these apps are free and others are paid, but Slack's large library of apps gives you plenty of options to choose from.
8. The idea
One of the best ways to keep your team productive is to make sure everyone has easy access to the information they need to do their work. This is a difficult feat when each team uses a different system to document and store their knowledge.
The idea fixes this by making it easier for teams to build internal knowledge bases that anyone in the business can search and access. Create different workspaces for different groups, such as HR, Marketing, Sales, and Customer Service, then search through them all at once to quickly find knowledge documented by any team.
9. Accounting wave
is a free, feature-rich business accounting tool that allows business owners and their finance teams to work together to track sales, invoices, expenses, and profits.
With Wave's free plan, you get unlimited bank account transactions, invoices, and receipt scanning, making it easier for you to collect and consolidate all of your business expenses and revenue. Add business credit cards for your employees to record their expenses, and ask M