Today, digital marketing is one of the most important strategic initiatives for small businesses. Many people turn to the Internet for information about companies and products as consumers like to be educated about their purchases. Using different digital marketing strategies to promote your business and products digitally will help you reach your audience through channels they already interact with.
So before we start our learning of the types of digital marketing, let us first understand what digital marketing is.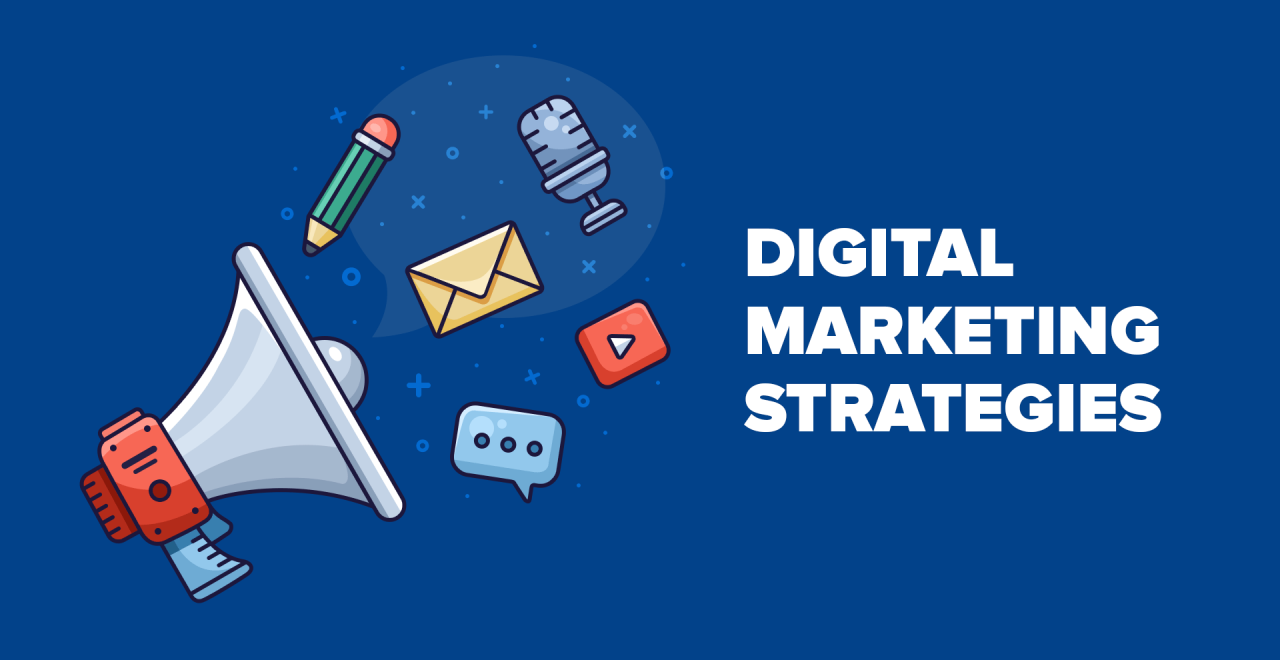 What is digital marketing?
Digital marketing refers to any marketing strategy that uses an electronic device that may or may not be connected to the Internet. Even radio and TV ads are digital marketing strategies, although digital marketing is evolving, and new strategies can be more effective.
Digital marketing is important when it comes to being competitive and relevant to your industry. If your business doesn't have a web or digital presence, you'll miss out on countless opportunities to reach your target audience.
What are the five types of digital marketing?
Digital marketing can be broadly divided into 5 categories:
1. Search Engine Optimization (SEO)
The goal of SEO is to get a business to rank higher in Google search results, ultimately driving more search engine traffic to the business's website. To achieve this, SEO marketers look for words and phrases that consumers use to search for information online, and use these terms in their content. According to the SEO software company's "Beginner's Guide to SEO," SEO encompasses many elements, from the words on your web pages to the way other sites link to you on the web to how your site is organized. Your web.
2. Social media marketing
This includes everything the company does via social media channels. Everyone is familiar with social media, but marketers must approach social networking with an integrated and strategic approach. Social media marketing goes beyond just creating posts for social channels and responding to comments.
To be effective, efforts must be coordinated and consistent and not just an afterthought. To help keep posts consistent, there are many tools available online to automate and schedule social media posts, although marketers should only use automation as a tool, not a "set it and forget it" solution. Users will quickly discover this if there is no real person behind the posts.
3. Content marketing
Content marketing uses storytelling and information sharing to increase brand awareness. Ultimately, the goal is to get the reader to take action to become a customer, such as requesting more information, signing up for an email list, or making a purchase. "Content" can mean blog posts, resources such as white papers, e-books, digital video, podcasts, and more. In general, you must first and foremost provide value to the consumer, not just advertise the brand or try to make a sale. Content marketing is about building a trusting, sustainable relationship with your customers that will likely lead to many sales over time, not just a single transaction.
4. Email marketing
Email is still one of the most effective marketing techniques. It can be part of a content marketing strategy, providing value to consumers and over time converting audiences into customers. Email marketing professionals not only know how to create compelling campaigns, but they also understand optimal audience communication and have skills in analyzing customer interactions and data, and making strategic decisions based on that data.
5. Mobile marketing
This type of digital marketing focuses on reaching your target audience on smartphones or tablets. Mobile marketing reaches people through text messages, social media, websites, email, and mobile apps.
Digital marketing strategies for small businesses
1. Marketing automation
Automation helps you streamline many of your business processes. For a small business, it's essential to automate your marketing processes to save time and make your employees more efficient. Automation is one of the must-have marketing strategies for your business if you want to work smart and grow.
Top-notch automation tools are available for email marketing, lead scoring and nurturing, regular content publishing, social media management, referral marketing and much more. Automation can not only boost your team's productivity but also increase your conversion rate.
3. Brand
Content marketing is one of the best marketing strategies for your small business but with a completely new approach. Instead of telling your target audience how great your product is, invest in creating personalized content. Explain to potential buyers how your product helped solve a specific problem for your customers.

4. Google My Business listing
A Google My Business (GMB) listing is essential for every small business to boost its online presence.
Why is it so vital?
Because people visit 1.5 billion destinations every month based on their Google searches and 76% of those looking for something nearby visit the store within a day.
When your potential customers search for you online, it is essential that you work towards building a strong online presence for your business.
A Google My Business listing can give your business the exposure and credibility you crave. That's why it should be one of the best marketing strategies for your small business.
5. Digital event marketing
The popularity of digital events has grown dramatically in recent years. Webinars, online conferences, live discussions, and podcasts are powerful tools for brands to generate quality leads online.
Moreover, these online events offer an opportunity for brands to collect audience data and...