CRM is a program that helps companies build strong relationships with customers, improve sales, and retain them through high-quality conversations with potential and existing customers, which is very important for business, because it provides companies with effectiveness and many other advantages we will see below.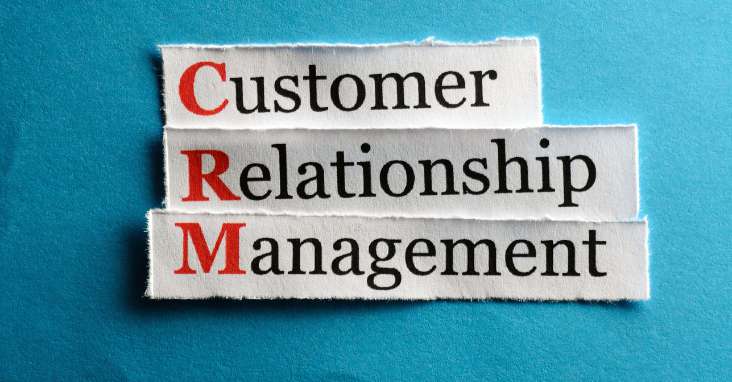 What is CRM?
CRM stands for "Customer Relationship Management", a type of software that helps companies manage, track and organize their customer relationships. CRM can help you store customer data such as user behavior, how long a customer has spent in your business, purchase records, and notes about sales interactions, which you can use to improve sales and
marketing processes
and improve customer service across your organization.
How does CRM work?
CRM works by tracking the behaviour and procedures of your existing or potential customers, through your company's website, social media or email marketing campaigns, and then directs the customer through the sales or purchase path by sending an email that has been run or alerting the sales representative to the customer's interest.
CRM integrates all information into a coherent unit you will be able to find in one interface the full customer record with your company, Along with a list of their deals, emails, notes and dates, in addition, You will be able to receive real-time notifications when your customers perform an important activity , such as visiting your pricing page or clicking on a link in your email, This also represents a gold mine for information available in one system.
Commercial Benefits of CRM Customer Relationship Management Program
Implementing CRM may require a lot of time and expense: however, there are many potential benefits of CRM, including:
- Increased sales through better timing due to projected requirements based on historical trends.
- Identifying needs more effectively by understanding specific customer requirements.
- Cross-sale of other products by highlighting and proposing alternatives or improvements.
- Determine which of your customers is profitable and unprofitable.
- Effective targeted marketing communications specifically targeting clients' needs.
- A more personal approach and the development of new or improved products and services in order to win more business in the future.
- Enhance customer satisfaction and retention, ensuring that your good reputation continues to grow in the market.
- Increase the value of your existing customers and reduce the cost associated with their support and service, increase your overall efficiency and reduce the total cost of sales.
- Improve profitability by focusing on the most profitable customers, dealing with the unprofitable in more cost-effective ways.
CRM Customer Relationship Management Software Functions
The CRM CRM software function is not only to solve customer handling problems on a daily basis, we find CRM customer relationship management software, other important functions are:
Sales Automation:
Sales automation helps enterprise automate the sales process, the main purpose of sales automation is to set standards within the organization to acquire new customers and deal with existing customers, CRM organizes information in a way that enables the company to meet customers' needs and increase sales more efficiently and effectively and CRM can also manage different sales units, such as managing prospective customers, managing contacts, managing on-demand prices, and forecasting sales.
Marketing Automation:
The main purpose of marketing automation is to know the best way to deliver products and deal with potential customers, the main unit in marketing automation is campaign management, CRM enables business to identify effective channel/channels (such as emails, phone calls, face-to-face meetings, social media ads) to reach potential customers.
Service Automation:
Service automation enables organizations through CRM, to retain customers by delivering the best quality of service and building a strong relationship. CRM also includes problem management to fix customer problems,
managing customer calls
to handle incoming/outgoing calls, and managing service label to monitor service quality based on key performance indicators.
Types of CRM Customer Relationship Management
Different kinds of CRM customer relationship management have been done, which has different features and functions, each with a specific objective and strategy, and here we mention 3 kinds of CRM customer relationship management systems:
1. CRM Operational System
The operational CRM system simplifies the business process which includes sales automation, marketing automation and service automation, the main purpose of this type of CRM customer relationship management software is to create expected customers, turn them into contacts and capture all required details, and provide service throughout the client's life cycle.
2. CRM Analytical System
CRM analytics helps senior management, marketing, sales and support staff to determine the best way to serve customers data analysis is the main function of this type of CRM application, Analyzing customer data, coming from different contact points, For better insights into the current state of the organization, it helps senior management to make a better decision,
Marketing
managers to understand the effectiveness of the campaign, sales managers to increase sales and staff support to improve support quality and build a strong relationship with customers.
Features of CRM Analytical Customer Relationship Management Software:
- Collect customer information coming from different channels and analyze data in an orderly manner
- Help the organization develop a methodology of work in sales, marketing and support to improve customer relationship and loyalty
- Improve the effectiveness of CRM and analysis of key performance indicators identified by business
3. CRM Cooperative System
The CRM collaborative software, sometimes called strategic CRM, enables the enterprise to share customer information among different business units, such as the sales team, the marketing team, the technical team and
the support team
. For example, feedback from the support team can be useful for the marketing team to communicate with customers targeted by specific products or services.
Each business unit operates through CRM collaborative software, as an independent group and rarely shares customer data with other teams which often cause business losses, also helps CRM collaborative program unite all groups to achieve only one goal - Use all information to improve customer service quality to win loyalty, acquire new customers to increase sales.
Conclusion:
Customer Relationship Management (CRM) is not just a technology application, but a strategy to learn more about customer needs and behaviors in order to develop stronger relationships with them, and as such, it is more a business philosophy than a technical solution to help deal with customers effectively and efficiently.
other topics:
reference
1. <<
3 Key Factors for C-Suiters when Choosing the Right CRM System
>>,
martechcube
2. <<
Understanding the CRM Acronym
>>,
serchen