Social media marketing for small businesses is all about being strategic. While enterprise companies have the luxury of dedicated resources and time, small businesses need to be more flexible, nimble and creative.
You can't just throw money at the problem and hope for the best. You have to be smart about how you use social media to reach your target audience.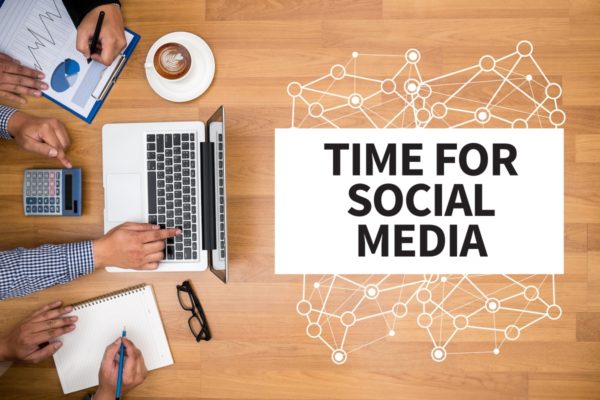 Here are 22 small steps to master your strategy
1. Identify your social audience
The first step to social media success is taking the time to define your audience. This ties into understanding who your customers are and who your ideal buyers are.
When you know who you're targeting, you can focus your posts and messages on a specific audience of ideal customers.
By defining your social audience, you can tailor your social approach to the people who matter most.
2. Interact with your audience on social media
Having a successful social media strategy depends on more than just publishing an article or video.
In order to build your audience and build trust with your followers, you need to engage with them on social media.
Liking posts from your followers, replying to comments, direct messaging them with deals and offers, or following people back are all ways you can engage and interact with your audience on social media.
3. Building relationships with followers
Social media marketing allows your small business to speak directly to your customers and consumers.
Other types of marketing often rely on people coming across your messages, while social media allows you to interact with followers one by one.
4. Choose the appropriate platform
There are many different platforms to choose from when using social media for marketing: Facebook, Twitter, YouTube, LinkedIn, Google+, Pinterest. . . The list goes on. Find out which ones your target audience is most likely to use and log into, but also don't shy away from non-traditional social media platforms, understand the differences between these platforms and use them to your advantage.
5. Keep your brand image consistent
While you won't use different social media platforms for all the same purposes, you will want to maintain a consistent brand image. Make sure your username and logo are the same on every account and that you have a recognizable look and tone. You want people to be able to easily recognize your brand; Even the best message won't do you any good if it can't be traced back to you. Remember, too, that visuals are important — a sloppy, amateurish Facebook page will hurt your brand more than help it.
6. Diversification in publications
Diversify your posts with interesting or funny photos, articles, videos, and links related to your industry to get people to click that subscribe button. Among all the funny and thought-provoking content, you can slip in posts about your services that won't come across as pushy ads.
7. Engage your audience
If there's one thing the Internet has taught us, it's that people love to share their opinions (as a quick visit to the comments section of any YouTube video confirms). Ask simple survey questions or engagement challenges (remember the ALS Ice Bucket Challenge?) to engage with your audience directly and get your posts seen by more people. By doing this, you will also gain valuable insights into your customers' motivations and preferences.
8. Measure your (and your competitor's) success
When using social media for marketing, it's easy to monitor your progress using tracking data. Google Analytics is a good place to start, and it's easy to use. There's no reason to feel like you're playing a game with rules you don't understand. Being able to see which of your posts are generating the most clicks on your website can be a huge help in determining what works and what doesn't when using social media for marketing.

9. Determine social goals for your small business
Setting the right goals will not only help you prove your success, but it will also help you learn what tactics work. This makes it very easy to expand your social media presence.
10. Look for new sales and marketing opportunities
Social media is more than just a social platform, social selling allows you to connect your e-commerce store to your social media, and allows followers and audiences to buy from your small business without having to leave the platform.
11. Create a social content calendar
Having a social content calendar allows you to plan your social media strategy in advance, rather than trying to come up with ideas in the moment.
You can also schedule posts and let them go live automatically instead of trying to manage every aspect of your social media approach manually.
12. Use the right tools
There are many different support tools you can use for your social efforts. Many of the tools can help you collect metrics, monitor posts, plan and schedule posts, create videos and images, track your audiences, and create conversions.
13. Find the best hashtags for your posts
Hashtags are an important part of social media, these tags allow you to categorize, categorize your content and link it to other similar posts for a better user experience.
Hashtag strategy is an important aspect of your social media plan, so you need to spend some time researching the best hashtags for your industry, niche, and local area.
14. Cross-posting
Another great social media marketing tip for small business teams is to cross-post between different social media platforms.
This will allow you to take the same message and get it in front of multiple audiences on your different platforms, and it can also save you a lot of time and effort by giving you the opportunity to use the same post multiple times instead of having a new idea for each platform.
15. Create great social designs
Social media is a very visual medium, and while you can just post text, the best social media posts will