What are the most important mobile tools that Hybrid Workforce management systems need?

Organizations globally are working to create a flexible, sustainable, and progressive hybrid workforce that enables employees to work effectively from anywhere. Technology provides team collaboration tools that enable individuals and teams of remote and in-office workers to thrive in today's workplace.
Hybrid working is a new, flexible approach that allows employees to split their time between working from the office and working from home. The main purpose of hybrid working is to provide ease to employees in where and how they want to work and also achieve a great work-life balance.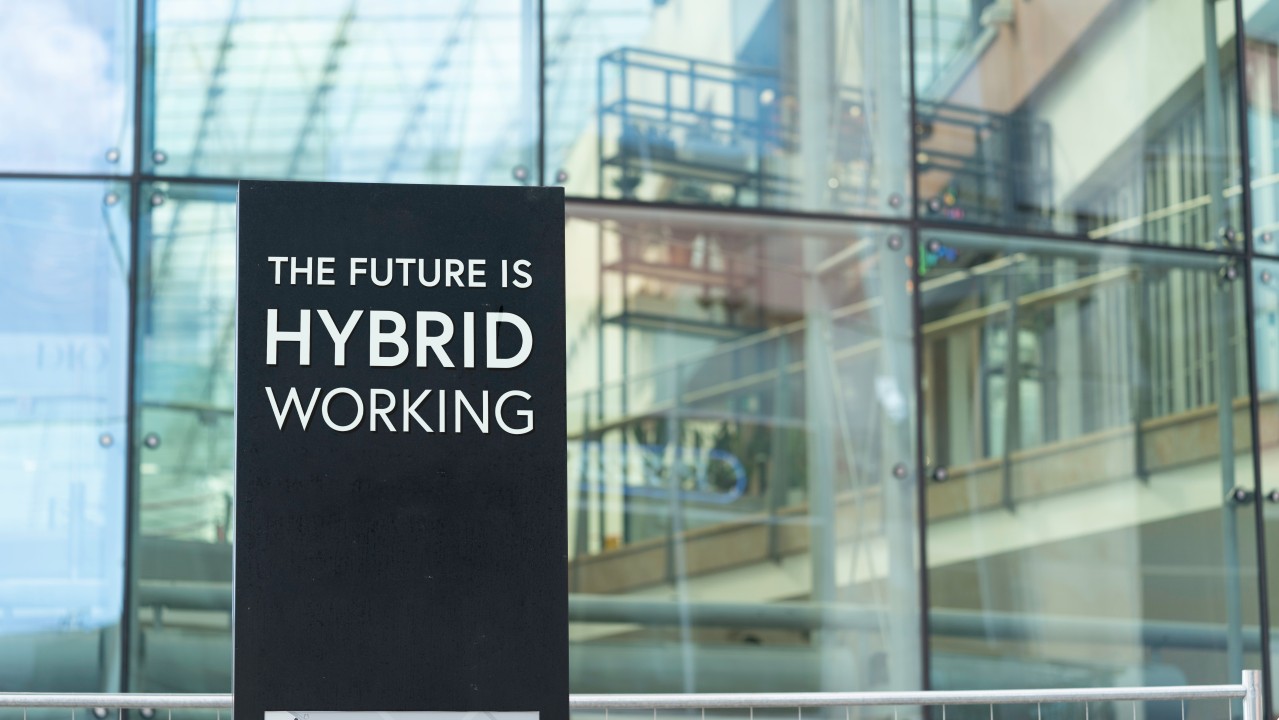 Hybrid work
In order to stay relevant, many organizations are adopting the hybrid business model. By combining remote and in-office work environments to provide more flexibility to employees, companies are successfully able to ensure business continuity. For this transition to be successful, organizations need the right IT management tools.
So there's likely to be a lot of complexity just within the hybrid workforce configuration of a single organization. Different departments will have separate needs. However, there is also the simple fact that a company may have to make regular adjustments to its model to deal with new disruptions or changes in the market.
This means that an organization transitioning to a hybrid workforce must build specific qualities into its processes, workflows, and procedures:
Flexibility: Must be able to efficiently accommodate different and unique scenarios as they arise.
Agility: different from flexibility; It's about how quickly you can focus on addressing those scenarios.
Continuity: No matter what the adaptation or change is, the processes and people affected still have to maintain the company's operations aimed at achieving the defined goals and strategy.
Here are the tools management can use to facilitate the future of hybrid work:

Mobile application
The rise of the hybrid workforce and the effects of limited in-person contact continue to change how and where business gets done. One of the best ways to keep your internal teams, customers, business partners, and suppliers connected is through the devices they have. Securely accessing and reviewing contracts and invoices and initiating workflows are just a few of the things they can do with the mobile app.
Microsoft 365 suite
The subscription-based Microsoft 365 suite is the perfect solution for managers looking to manage their hybrid teams. Microsoft's latest offering integrates both remote and on-site work environments, with everything in one easy package.

Microsoft 365 has built-in security features that ensure data privacy and sensitive information are protected at all times, protecting your business data and devices. It also provides modern security tools such as threat protection, identity protection, and secure data encryption across different platforms.
With these powerful tools and applications, managers can get a clear, concise overview of which workflows and projects need attention throughout the day, week, or month.
Program scheduling
Scheduling software like Microsoft Teams is essential for a hybrid work environment. It also allows managers to track employee availability, while providing remote workers with the tools they need to communicate more effectively. By connecting team members through scheduling software, you can reduce the need for email, improve collaboration, and simplify team scheduling. Teams also provides the ability to export data to other software, such as workflow management tools, to provide a complete view of your organization's scheduling needs.
Hybrid business model
Staying connected to teams and creating an opportunity for employees to stay in touch with each other is vital when managing a hybrid workforce. Tools and apps that allow for easy communication like Microsoft Teams or Slack should include screen sharing, video and text, so they can facilitate meetings, whether they involve multiple attendees or one-on-one. Teams enables ease of use for real-time communication, collaboration, and content sharing, and allows managers to create groups to meet the needs of specific teams or projects. This improves workflow and collaboration among group members, improving productivity.