Sports club management can be an appropriate and often expensive responsibility and need good management in this case, investing in sports management programs for sports clubs can provide a safe and secure way to manage data and membership profiles, as well as helping to improve communication and participation within the club, from collecting and storing membership data to registering events and communicating with members, In addition to other benefits offered by the gym program, to gym owners, we will address them in our article.
What is a sports club program?
The Sports Club Program is a type of program that provides sports trainers and business owners with the tools they need to manage their business operations. The Sports Club Program also helps young athletic trainers, facility managers and business owners manage the back end of their business, whether it be scheduling, registration, payment processing,
customer communication
or employee management.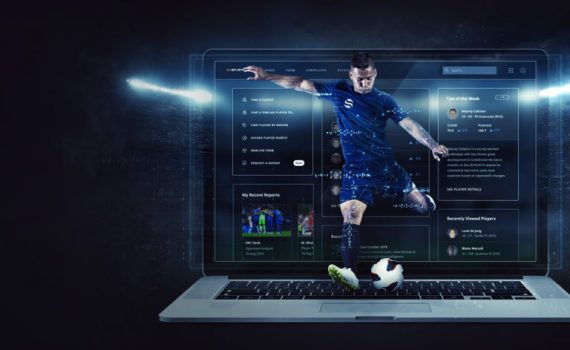 Who benefits from the sports club program?
The sports club program is valuable in various types of sports and business, from individual owner training academies to large multi-sport complexes, as can companies offering performance training and sports lessons (including football, football, volleyball, baseball, basketball and hockey) Camps and clinics take advantage of the sport management system, and regardless of the type of programming, all sports training companies have similar needs when it comes to software solutions.
How does the sports club program work?
Today's sports club program is largely a cloud-hosted solution that benefits from Internet technology and easy connectivity Everything is executed and managed online through your web portal, Whether you have one enterprise or a multi-site company, regardless of whether you have dozens of customers or hundreds of them, The club management program has scalable features and capabilities to handle all kinds of club management
operations
.
Why sports management programs are important for sports clubs?
The Sports Club Program, as mentioned in the introduction, offers a range of benefits to gym owners, the most important of which are:
Simplified player registration process
Sports club program makes it easy to open, process and control recordings where it allows customization of registration form fields to collect correct data from players, It will also enable organizations to manage the registration process more tightly to achieve the desired results including recruitment of suitable players, improved registration processes and revenues Also for players and parents, the sports club program will save time and energy by getting rid of unnecessary paperwork.
Facilitates payment
The sports club program allows employees of the institution to streamline the collection of payments, update record keeping, Payment reports, payment reminders, sports club program eliminates most payment errors and helps create financial reports quickly and efficiently And for greater comfort, the sports club program allows members to pay online using credit cards or bank accounts s Fund ", leading to early collection of
payments
, reduced missed payments, and improved revenues.
Easy team management
The appropriate sports club program makes it easy to create rosters with the right team members and allows them to log into their team portal and manage their team independently. It enables team schedules management, responding to attendance invitation, messages and team resources. The sports club program helps streamline team management and communication, improving teamwork and team success.
Effective scheduling
Planning for practices, games and events is usually logistically difficult, but now this procedure is made easier by the availability of basic scheduling tools in the sports club program by organizing sports groups, where your team members can quickly create and access your schedules, and you can also monitor attendance and issue automatic reminders, everyone will be aware of real-time developments and notifications, preventing confusion and increasing participation.
The sports club program allows to automatically distribute tables created through all the right channels (email, SMS, mobile application, calendar, website), also the sports club program must allow the Gym's
employees
to retain full control, to change schedules, update results, and even cancel games.
Easy facilities management
The sports club program helps efficiently manage facilities by avoiding conflicts and confusion with the game and training schedules Good sports platform allows employees to manage the procurement process, allocate stadiums and facilitate access to all facility details, including photos, maps and parking details The Advanced Sports Club program also allows coaches and other members to request a reservation for a facility, which can be approved or rejected by the Gym's staff.
Central Data Management
You can store all your team data in one safe place With just a few clicks, you can access everything you need including players' profiles, medical information, match schedules and training plans, No more sorting through mountains of papers or searching thousands of emails You can manage and organize data properly with the help of the program for sports clubs, which will save you time and effort.
Lower costs and increase profits
Club automation allows the company to focus on the relationship with its customers and develop innovations for competitive advantages in the market and reduce costs through its internal work when integrating regions, The system also increases the profit margins of the company, it increases the productivity of the employee, It reduces the opportunity for manual errors, and provides more transparency to customers when it comes to what your business offers, If you plan to reduce costs, increase profits and improve customer service quality The use of the sports club program is certainly one of the key keys to achieving this result.
Economic management
Sports Club Program solutions cover all administrative aspects related to invoicing and collecting various fees passed by the Center to its customers, such as booking tracks, subscription fees, schools, etc. Without much effort, you will be able to export all the billing movements generated in the application to your preferred
accounting management
program.
Conclusion:
Finally we can conclude that when using the sports club program sports club coaches, athletes and even fans can log into their own accounts, Thus for sports clubs, investing in this program is a great way to monitor members' progress, the financial progress of the club, the recording of events and the increase of revenue. The online sports club program can also make basic functions central clearance of time without prejudice to members' participation.
Topics that may concern you:
reference
1. <<
Benefits Associated with the use of gym management software drive Growth
>>,
finance
2. <<
Gym management software market size to increase by USD 149.32 million
>>,