Creating your own company can be a daunting but rewarding process and while the impressive plan of action is crucial for founders, Funding is one of the most important elements the company needs to succeed Business finance can give your small business the boost it needs to grow, There are many financing options, especially for small businesses, and for these, read on.
What is the alternative financing option?
Financing for a start-up or small business, can be a difficult and long-term process, especially for those with poor credit, so what is known as alternative financing solutions has been found, and simply, alternative financing is getting financing for your company outside the scope of traditional bank loans to access capital, as many of these alternative sources are found online.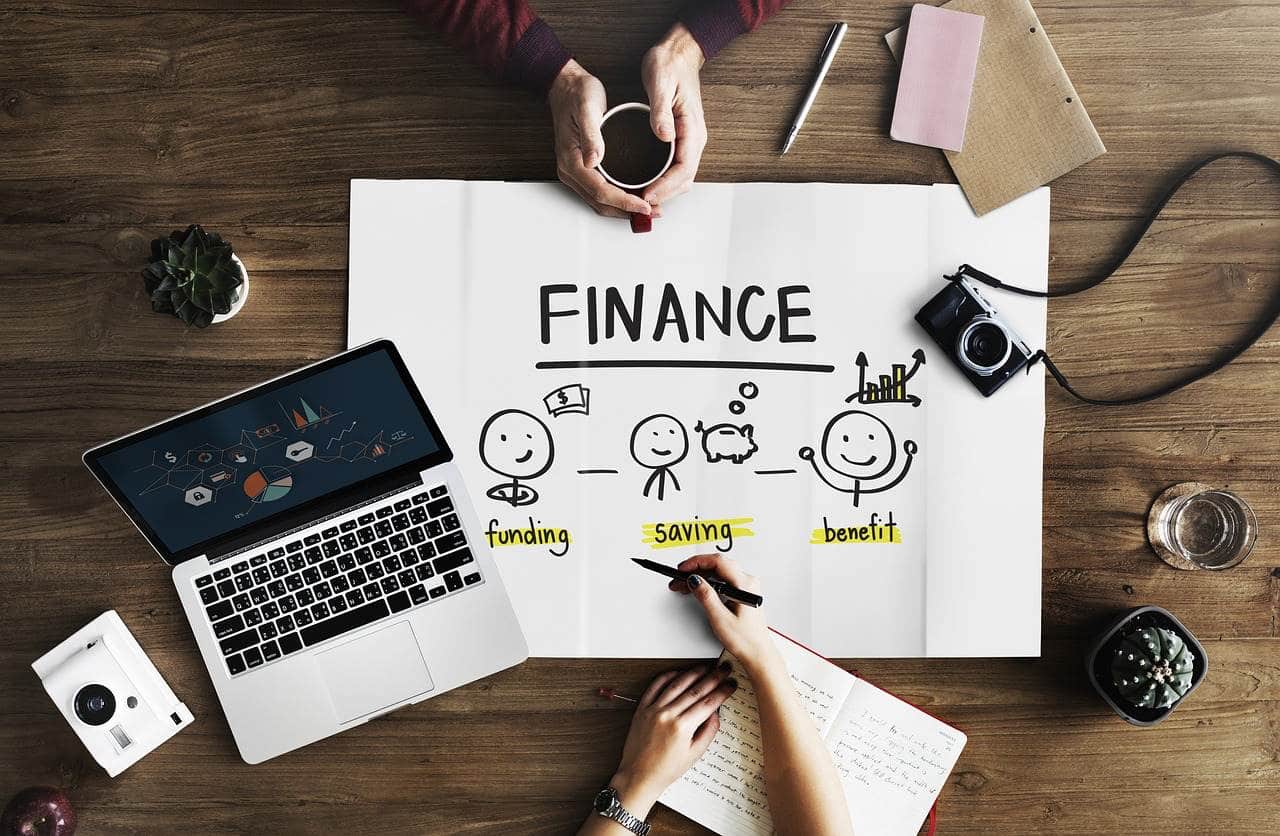 Alternative and non-traditional funding benefits
Other benefits have been realized to deal with unconventional financing methods that are an alternative to traditional financing methods. Perhaps the most prominent of these benefits are:
Market credibility
The startup gets to "borrow" some of the goodwill gained by the strategic partner, working with an established investor that lends weight to the brand, and the larger partner is likely to have teams for marketing, IT, finance and
human resources
- all of which are things a start-up can "borrow" or use at an affordable price.
More flexibility
Requests for public funding are extremely stringent, in addition to requiring certain characteristics, It is also necessary to adapt to a specific profile so that you can access the financing your
company
desperately needs and, conversely, with the alternative funding option, this situation usually does not arise on a regular basis Companies and investors, together, decide what conditions determine financing, so these negotiations are for the convenience of the parties.
Reduced costs of the procedure
Applying for public funding is a service, so many people participate in the approval process. intermediaries who charge for it, and in case of an alternative funding request, No intermediaries may delay the granting of capital, moreover, Because it is an online procedure, all documents are managed online, Online operations are known to reduce time, effort and cost And so it's a good option for
small businesses
and entrepreneurs who need an immediate solution.
Financing options for small business owners
If your small business needs capital but is not eligible for a traditional bank loan, some alternative financing methods and lenders may meet your needs. Here are some of the best financing options for startups and small businesses:
1. Venture Capitalists
Capital owners (VCs) are an external group that shares ownership of the company in exchange for capital, and ownership-to-capital ratios are negotiable and usually based on the company's valuation.
Sandra Circus, executive director of Valora Technologies, said: "This is a good option for start-ups that don't have physical guarantees to be a concession to get a loan against a bank," "but it is only appropriate when there are proven high growth potential and a competitive advantage of some kind, such as a patent or a captive client."
The benefits of venture capital are not all financial, as your
relationship
with venture capital can provide an abundance of knowledge, industrial communications and clear direction for your business.
2. Partner Financing
Through the Strategic Partner Financing Plan, another player in your industry is financing growth in exchange for special access to your product, team, distribution rights, final sale or combination of these items. Partner finance is a good alternative because the company you're involved with will usually be a large company and may be in a similar industry, or an industry with an interest in your business.
3. Angel Investors
Many believe that landlords and venture capitalists are the same, but there is one stark difference, while venture capital is a company (usually large and institutional) investing in your business by trading shares against capital, the owner investor is an individual who is likely to invest in a startup or at an early stage of business that may not achieve clear growth.
4. Invoice for Finance or Debit
The finance bill also known as the debit through which the service provider provides you with funding on your accounts receivable, which you pay once customers settle their bills, and in this way, your business has the
cash flow
it needs to keep working while customers wait to pay their outstanding bills.
5. Grants
The grant is financial assistance granted by the federal, state or local government, and the grant is considered an alternative to traditional funding alternatives, it is a specific amount of money given to the applicant who shows a promising opportunity to succeed, and since the grants are funds that are awarded rather than simply borrowed, they are more competitive to obtain.
6. Crowdfunding
Crowdfunding is another alternative source of financing that is usually useful for product launches, this funding method is like launching a promotional landing page to measure interest; It's an effective way to test the market, and crowdfunding has many benefits, but if you're interested in going down this route, it's important to note that each crowdfunding site is different, some only allow funding for a limited period, some ask you to achieve your goal of receiving any
money
and others act as long-term community sites.
7. Personal savings
One of the most obvious financing options for small business finance in some countries is to use personal savings, including using your own money to finance your business, whether it's from past savings or asset liquidation, and
many entrepreneurs
prefer this financing option because it allows them to fully control their finances without relying on external sources.
Conclusion:
All companies need working capital to thrive, and without financing options for appropriate business, Start-ups are likely to fail, and avoiding the course of traditional bank loans may seem impossible. But there are a large number of small business finance options readily available to entrepreneurs The collection of the right market data research and the implementation of your company's best financing option also increase the chances of long-term sustainability of your business.