The best corporate content management program...the most important programs

Content management, whatever form it may take, is critical to the efficient running of an organization's day-to-day operations. With businesses now encouraged to embrace the benefits of a rapidly digitizing world, we need tools that aid in intuitive management of digital content.
Fortunately, businesses today are blessed to have a plethora of options available to them with enterprise content management software. Good ECM software helps users create and edit content while also helping companies manage their documents.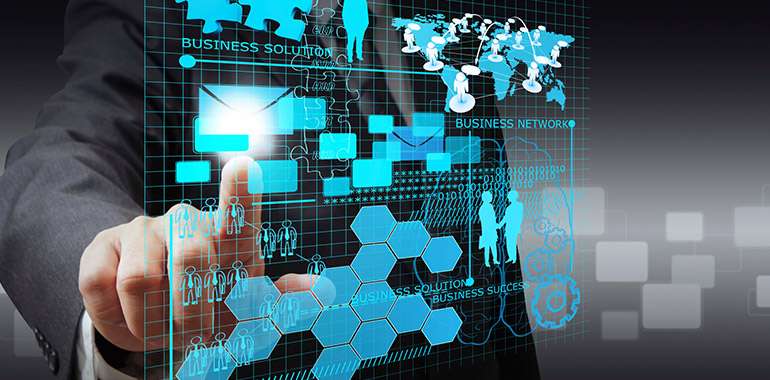 Best enterprise content management software
1. Wrike program
The best content management software, Wrike, enables streamlined and seamless content strategy and campaign execution. It provides several tools that help facilitate productive brainstorming, content planning, editorial calendar planning, and buyer personas creation.
Wrike Content Marketing software helps marketers improve content strategy and campaign execution. It provides numerous content preparation, production, and publishing tools, allowing timely creation of high-quality articles, social media posts, videos, and other types of content. It facilitates productive brainstorming, editorial calendar planning, content planning, as well as buyer persona creation.
2. HubSpot
HubSpot is a marketing suite that gives marketers the features they need to quickly create and deliver engaging content to their target audience. The software also helps businesses boost their contact list, integrate their email metrics directly into the solution without merging and exporting data, and segment their emails for greater personalization and efficient delivery.
3. WordPress control panel
WordPress is a consistent leader in this software category, mainly due to its excellent functionality, powerful features, and great customer service and support. The vendor offers pricing packages suitable for the needs of both small and large businesses.
This website builder started out as basic blogging software but has evolved into a fully-functional CMS with thousands of themes, tools, and plugins. To become a WordPress user, all you need is an email address to which the vendor will send your WordPress.com address.
4. Acquia software
Acquia is one of the best content management software solutions on our list. It is a CMS platform designed for commerce, community, and content. Also, a popular content marketing software, this solution provides a cloud-based platform where you can build and enhance the digital experience for your customers.
Businesses use Acquia to create strong digital foundations to deliver high-quality customer experiences. The vendor offers the Platform as a Service (PaaS) rather than SaaS. In short, Acquia is open source commercial software that offers a beautiful experience in terms of content.
Meanwhile, merchants and marketers can use the software to control the delivery of a personalized experience. Likewise, technical leaders and developers can use the system to quickly build complex applications and provide reliability and security. Additionally, content and brand managers can use the solution to deliver a unified brand, commerce and social experience across various devices and geographies.
5. Sitecore dashboard
Sitecore is a content management system that integrates customer experience management. The software enables you to manage the end-to-end customer experience across your apps and websites. It provides features that help you analyze overall consumer interaction with your content. The best part is that the system can manage any content and allows you to control the experience you provide to your customers.
Meanwhile, the vendor believes website management software is important for consistent digital experiences. That's why the platform is designed to provide a unique web experience for each individual.
Sitecore also connects to online content strategies and experiences on all types of devices and is supported by a powerful web content management system. Moreover, the software helps you create engaging web experiences and displays content in the best format suitable for user devices.