All organizations and institutions deal with a lot of paper documents, and all these documents have to stay well arranged in a particular place, But with the rapid pace of digital systems development, companies have many options to run all the paperwork. To reduce the risk of losing important documents, perhaps the most prominent of these options is the document management system, Which is an important part of every institution's infrastructure, what is the importance of this system, and what are the challenges of its implementation? Answer in our article for today.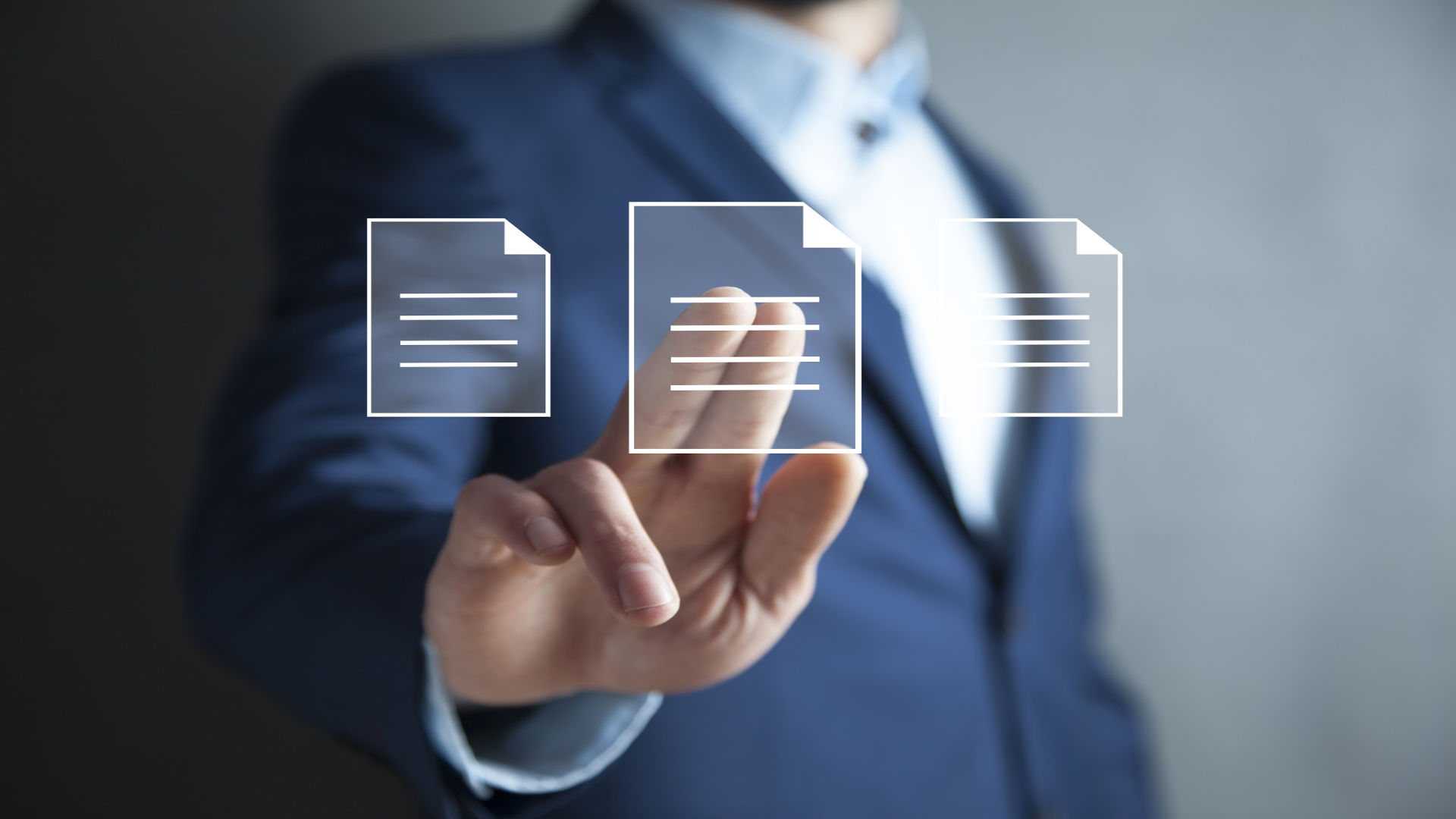 What is the Document Management System?
The Document Management System (DMS) is a centralized user repository through which documents can be easily searched, accessed and updated. DMS manages document capture, tracking and storage, allowing all team members to access your organization's information and content site through tools such as document issuance, workflow
automation
, identification data marking and content indexing for easy retrieval.
Importance of the Document Management System
The application of DMS in your organization includes a lot of benefits, but the most common ones are:
The Document Management System (DMS), especially the cloud-to-cloud system, provides the confidence that organizations need to operate across sites with maximum security.
Achieving compliance commitment as DMS backups your data to ensure it is properly archived. Capture and catalogue content that goes in and out of your business, so you can easily manage emails, invoices, important contracts and any other essential documents.
DMS provides a collaborative workspace, where teams can collaborate on documents simultaneously and in real time.
The Document Management System makes it easier to find documents through OCR technology. This feature allows teams to query thousands of documents for words, phrases and even letters.
How does DMS work?
EDMS operates in a three-step process that includes:
1. Capture of documents and data
Documents can be stored through the document management system by first picking them up from any source, and most often, paper documents are captured through a high-speed scanner.
2. Central Document Storage
After scanning and cataloguing documents, the Document Management System works to
store them electronically
. Many employees have access to these electronic records to allow file sharing and real-time collaboration.
3. Document retrieval and distribution
The electronic document management system uses a search function to easily retrieve and bring documents so that they are within your reach as soon as possible. The document management system also allows to share and distribute files via email or upload and share through an application for easy distribution.
Challenges of implementing the Document Management System
Many current document management systems face a lot of challenges, let's take a look at them, with solutions to avoid them:
1. Harmony
Document storage is an important problem for organizations, especially when there are many, where
staff
are expected to use any effective document preservation method, bearing in mind that the document management system cannot operate inconsistently. Simply put, it will not be easy to let the document management system function appropriately if documents are not updated, indexed and organized regularly.
Solution:
Storing documents harmonized without being lost, needs to train staff to use a new document management system before it is implemented, as employees must understand all workflow tasks and system features to use it correctly, and developers must follow one process for different activities, all of which will contribute to the automation of the workflow.
2. Protection
The challenges of the document management system are numerous, however, when it comes to data theft, things become more serious. Besides destroying the financial system,
the company
risks losing its reputation and customers, and regulatory compliance is expected to become tighter as organizations must focus on security issues.
Solution:
The electronic document management system can easily and quickly sabotage this challenge, as electronic documents can be protected in myriad ways, as they can be mitigated using a secure
cloud-based
solution, according to recent research, a secure cloud environment is often safer than in-house solutions.
3. Inadequate planning
A lack of appropriate planning and strategy can hamper the successful implementation of the document management system, as a lack of appropriate planning and strategy can hinder the successful implementation of the document management system.
Solution:
Organizations need to set clear goals, develop a road map and allocate adequate resources to ensure the smooth implementation of the document management system.
4. Time Consumption
The use of traditional paperwork-based document management systems that are unfortunately still common across
companies
, results in significant time and energy consumption. Transferring documents manually between employees is ineffective, expensive and impedes cooperation.
Solution:
The DMS application helps simplify document processing, reduce the document cycle and allow companies to complete more work in less time. All necessary documents can be easily retrieved and edited when needed. You can also set permission limits on certain documents and allow only selected individuals access to edit these documents and ease.
5. Access to information
The purpose of DMS is to sort, store and access information, but document management can cause additional stress and confusion when done incorrectly, and it also costs 5 times the cost of finding a
document
that was wrongly saved.
Solution:
Creating a continuous document management strategy so that users have accurate and timely access to information when needed is the ideal solution for successfully managing your company's documents through the adoption of the Document Management System, which provides a digitally and searchable document repository.
6. Problem of copying multiple documents
The problem with copying multiple documents causes confusion in your work, as to whether the document in your hand is the last/latest version or not, and it can also be very frustrating to know that the document you have been working on for the longest time is an old version.
Solution:
This challenge can be easily overcome with DDMS This system has features that can track all changes made to the document, If you have proper access permission, DMS will also tell you who made the changes and when, In this way, you will always be sure that you are working on the latest document and that everyone on the team is on the same page.
Conclusion:
Implementing DMS is not an easy task and may face a range of challenges as mentioned above However, these obstacles can be transformed into growth opportunities by
identifying potential problems
development of strategic plans to address them, and utilization of an effective and successful document management system and bearing in mind that the objective is not merely to implement a new system, It is the development of a digital mindset that opens the door to continuous improvement and innovation.
Important Topics
Reference